Titanium studs set for intake and exhaust manifold.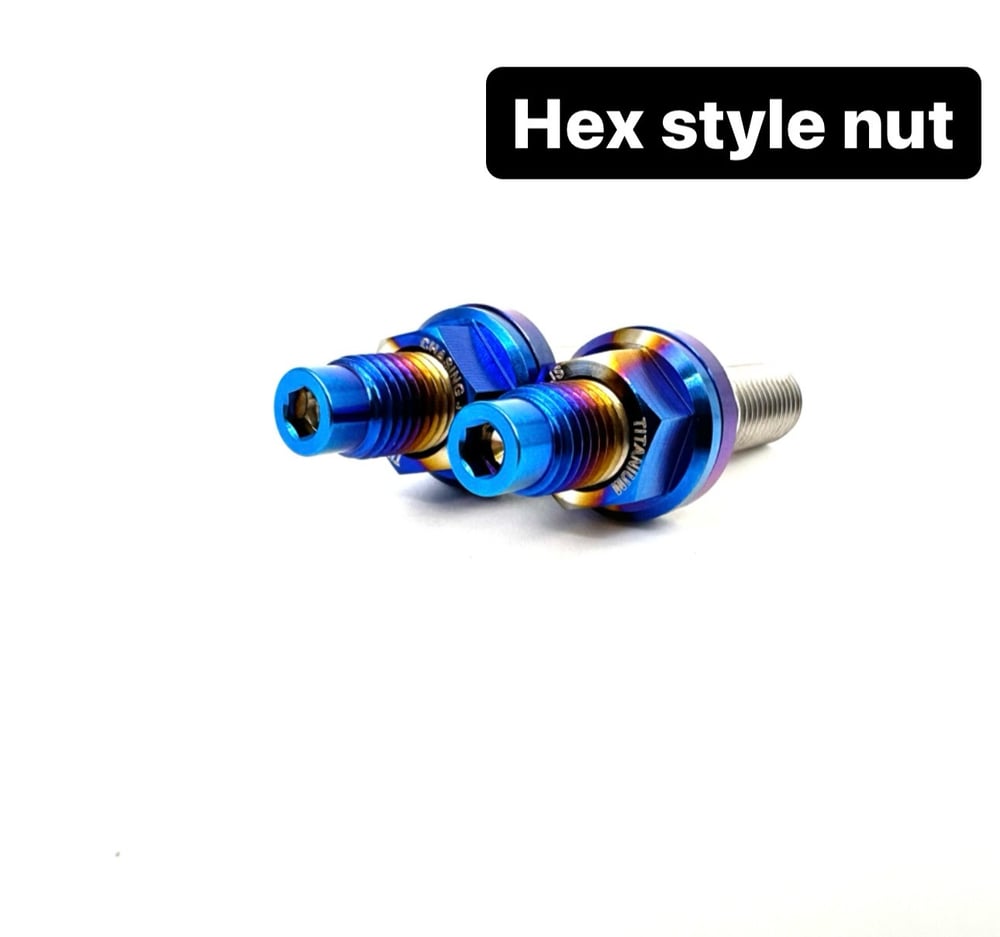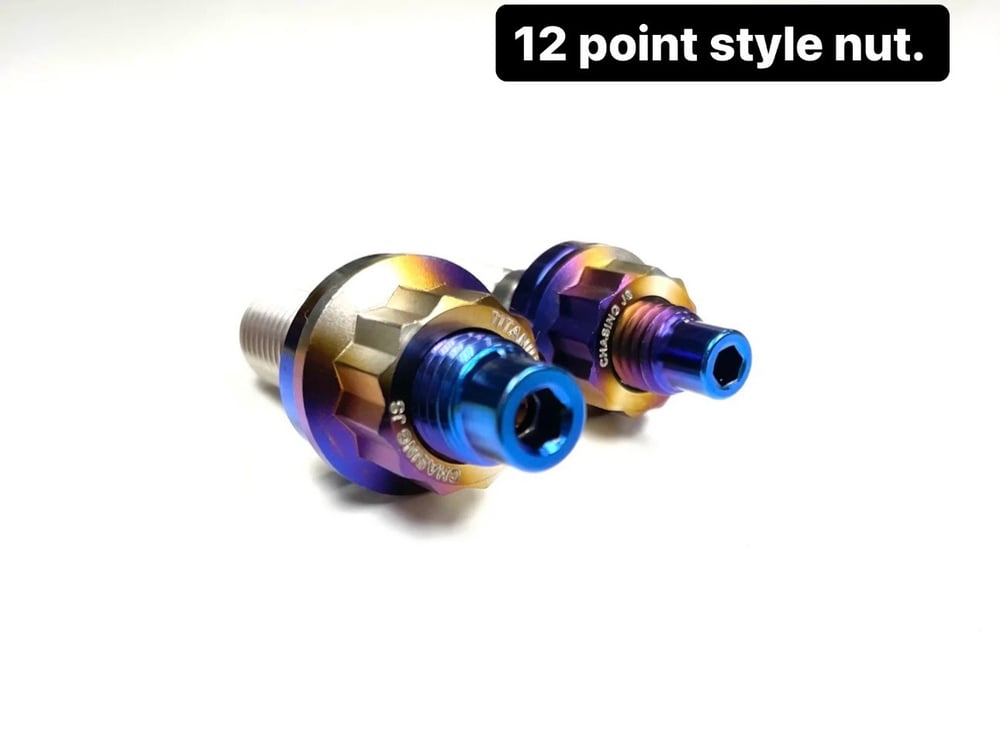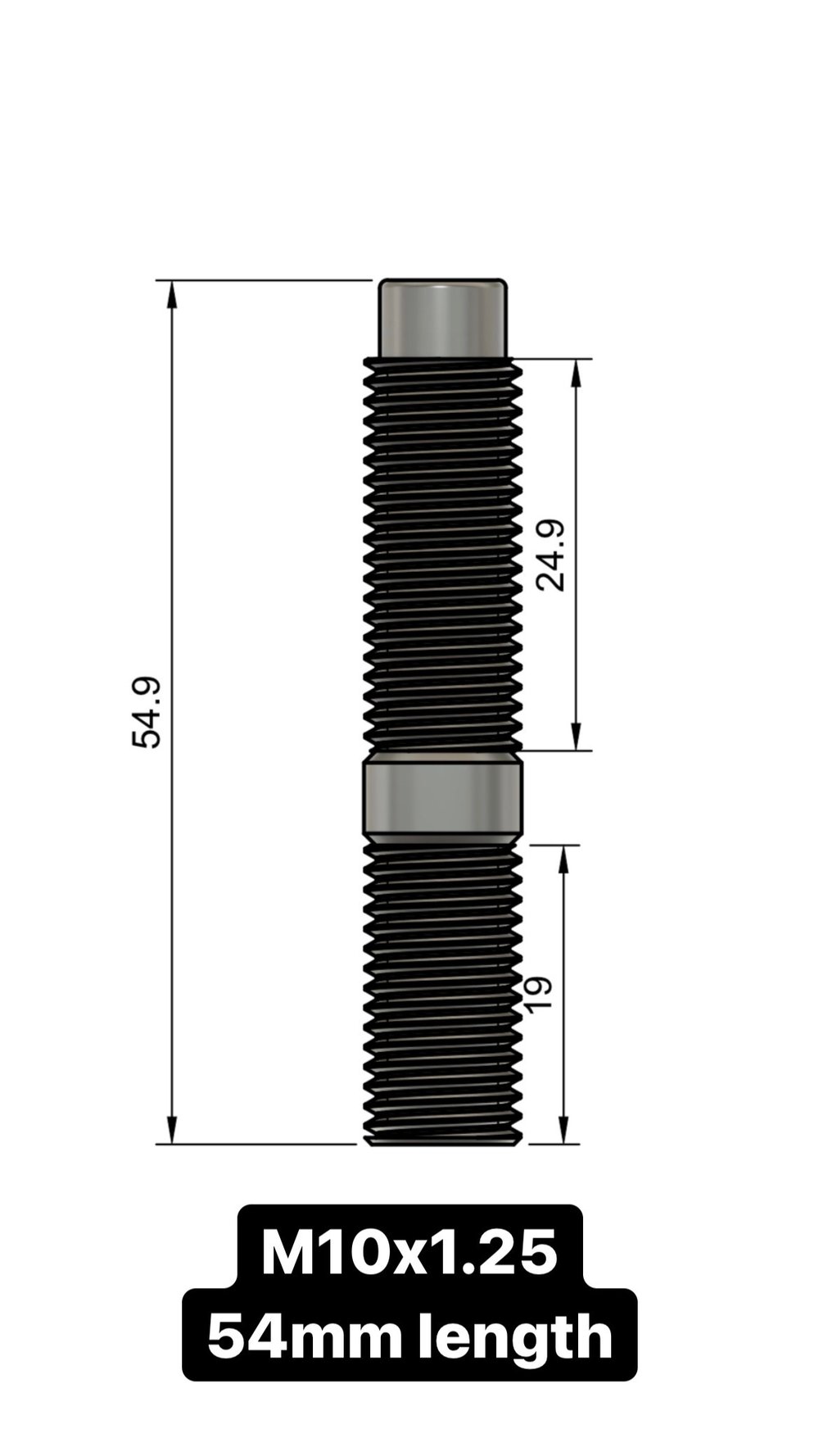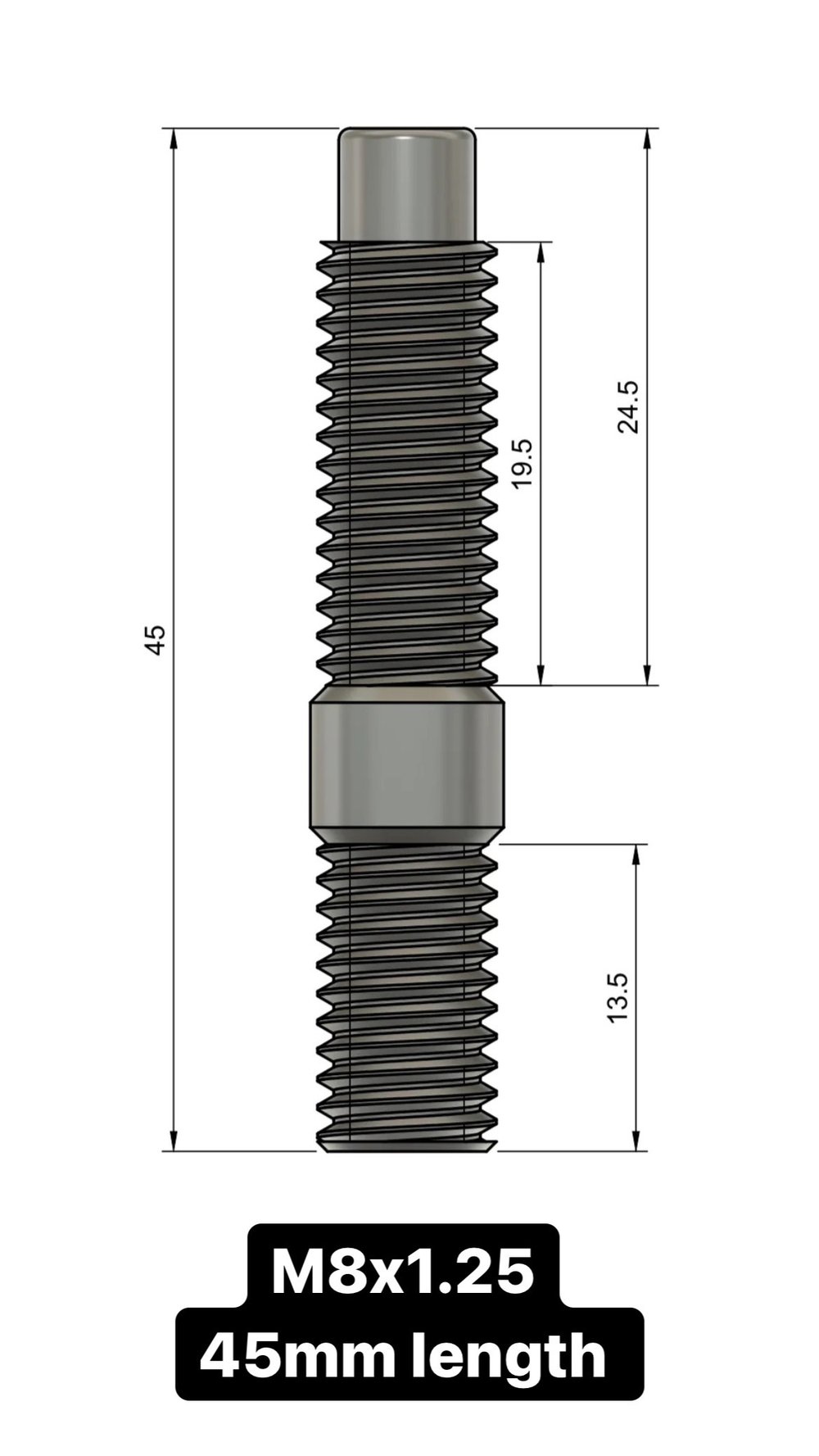 If you are unsure of your sizing or fitment drop us a Dm on IG @chasingjs or email us before ordering.
Before ordering verify that you have enough clearance from flange to runners. Some custom manifold runners have tight bends that can interfere with stud.
A small amount of Hi-Temp anti-seize is recommended on stud to head side thread during installation.
Replace those nasty rusted out OEM manifold fasteners with some Chasing JS titanium studs that will never rust. Made from super forged titanium alloy, these are not only light but will also last a lifetime. Studs are designed with Allen Hex key tip for ease of installation.
-M8x1.25 nut using 12mm hex socket.
M8x1.25x45mm stud using 3mm Allen key.
- M10x1.25 nut using 14mm 12 point socket.
M10x1.25x54mm stud using 4mm Allen key
Sold in sets of 2 so please order accordingly.
Each set of 2 includes:
2x studs.
2x titanium washers.
2x 12 points nuts.
Or complete kit for each specific engine listed on the drop down.
If you are unsure of your sizing or fitment drop us a Dm on IG @chasingjs or email us before ordering.
Available in titanium color finish as pictured or Ghost/Raw non-color. For Ghost finish, in the NOTES section at check out please write "Raw, non-color finish"
Free domestic shipping within the US.
International customers please email us for a shipping quote.
California Proposition 65 Warning.
https://shop.chasingjs.com/disclaimer
***Please note that titanium and its color is a form of raw metal; we advise that you do not use any cleaner with hydrochloric acid to clean your titanium as it will remove its color. We do not warranty the damages to the coating once the product are installed, used, or washed.
Picture are for reference: Titanium coloring is not a paint or pigment dye so at time the colors might not be as vibrant, titanium coloring is a natural metal process. We do try our best to get it as bright and colorful as possible. As every piece of titanium has it own characteristics.
How to care for your titanium:
https://www.instagram.com/s/aGlnaGxpZ2h0OjE4MTExMzQ0MTU4MTU5NTE2?story_media_id=2377351854752204127&igshid=YmMyMTA2M2Y=