Titanium license plate bolts.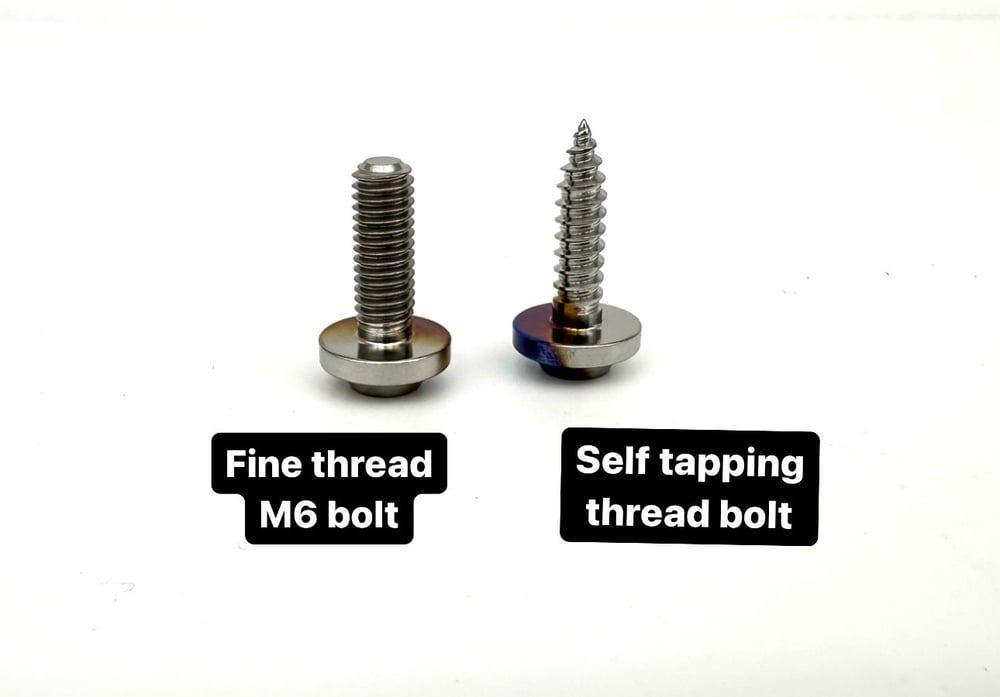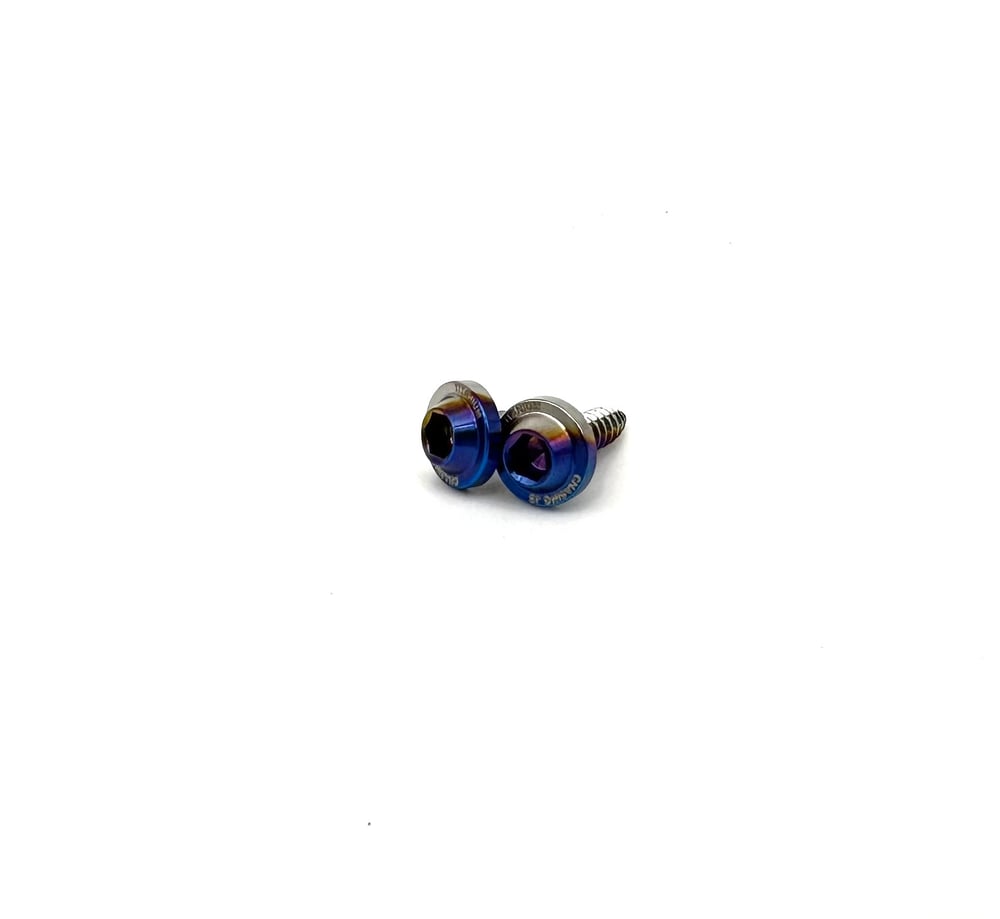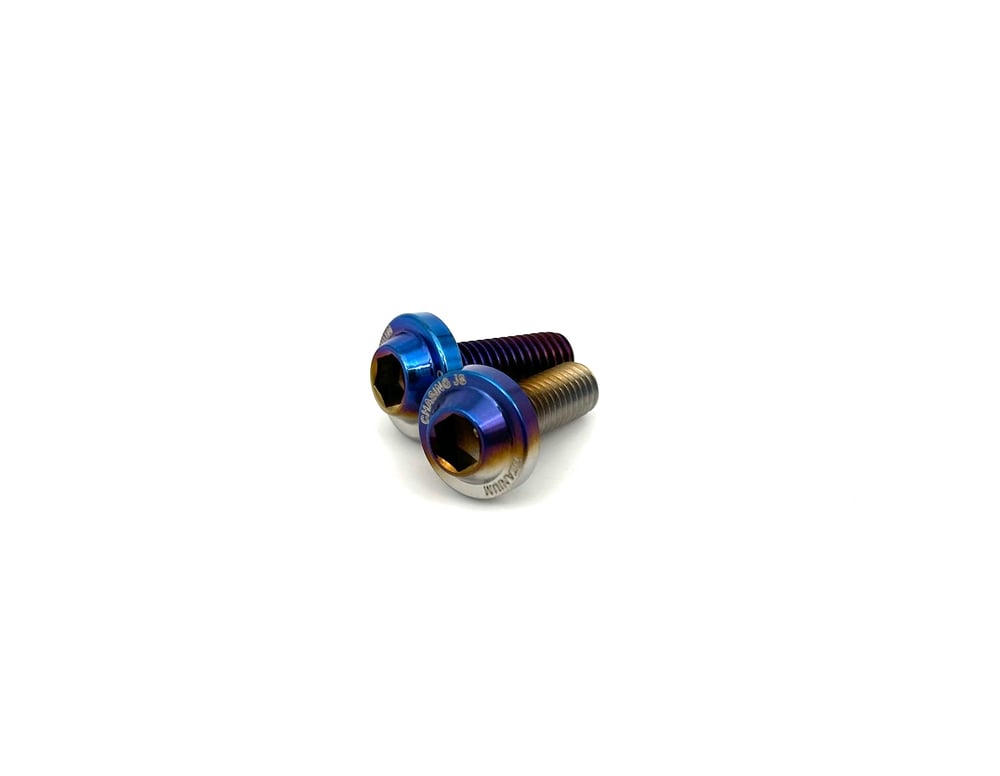 Please read carefully!!!!
There are 2 types of threads for license plate bolts. Please take one bolt out of your vehicle and see which thread matches our 1st picture.
If you are still unsure we are here to help, DM us on IG @chasingjs or email us [email protected].
Package comes with:
2x titanium bolts.
2x titanium washers.
Available in Ghost finish, raw non-color and Gradient color titanium.
Please pick your thread accordingly!!!!
Free shipping in the United States. International customers, please email us at [email protected] for shipping quote.
California Proposition 65 Warning
***Please note that titanium and its color is a form of raw metal we advise that you do not use any cleaner with hydrochloride acid to clean your titanium as it will remove its color. We do not warranty the damages to the coating once the product are installed, used, or washed.
Pictures are for reference: Titanium coloring is not a paint or pigment dye so at times, the colors may not be as vibrant. Titanium coloring is a natural metal process. We make every effort to get it as bright and colorful as possible, but please bear in mind every piece of titanium has it own characteristics.