Titanium oil dip stick for Honda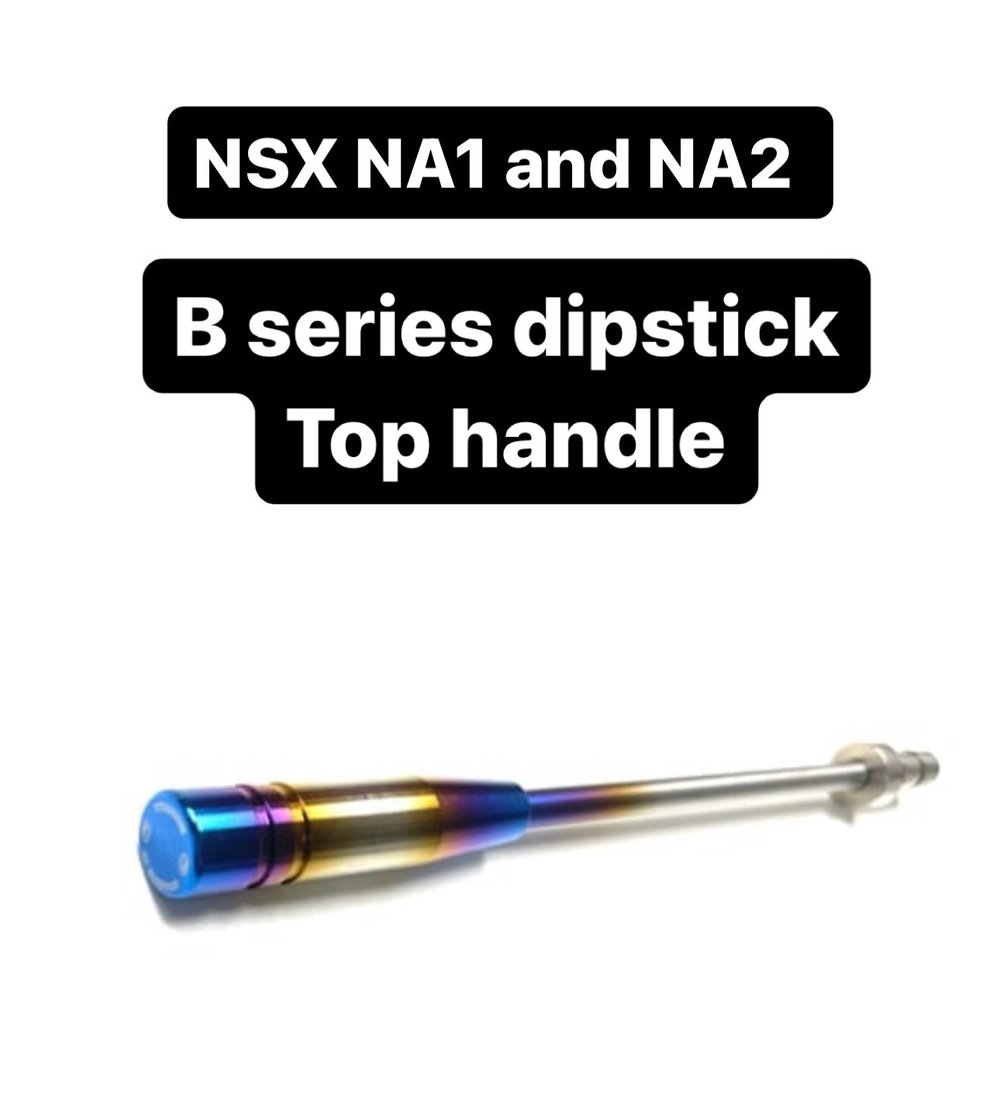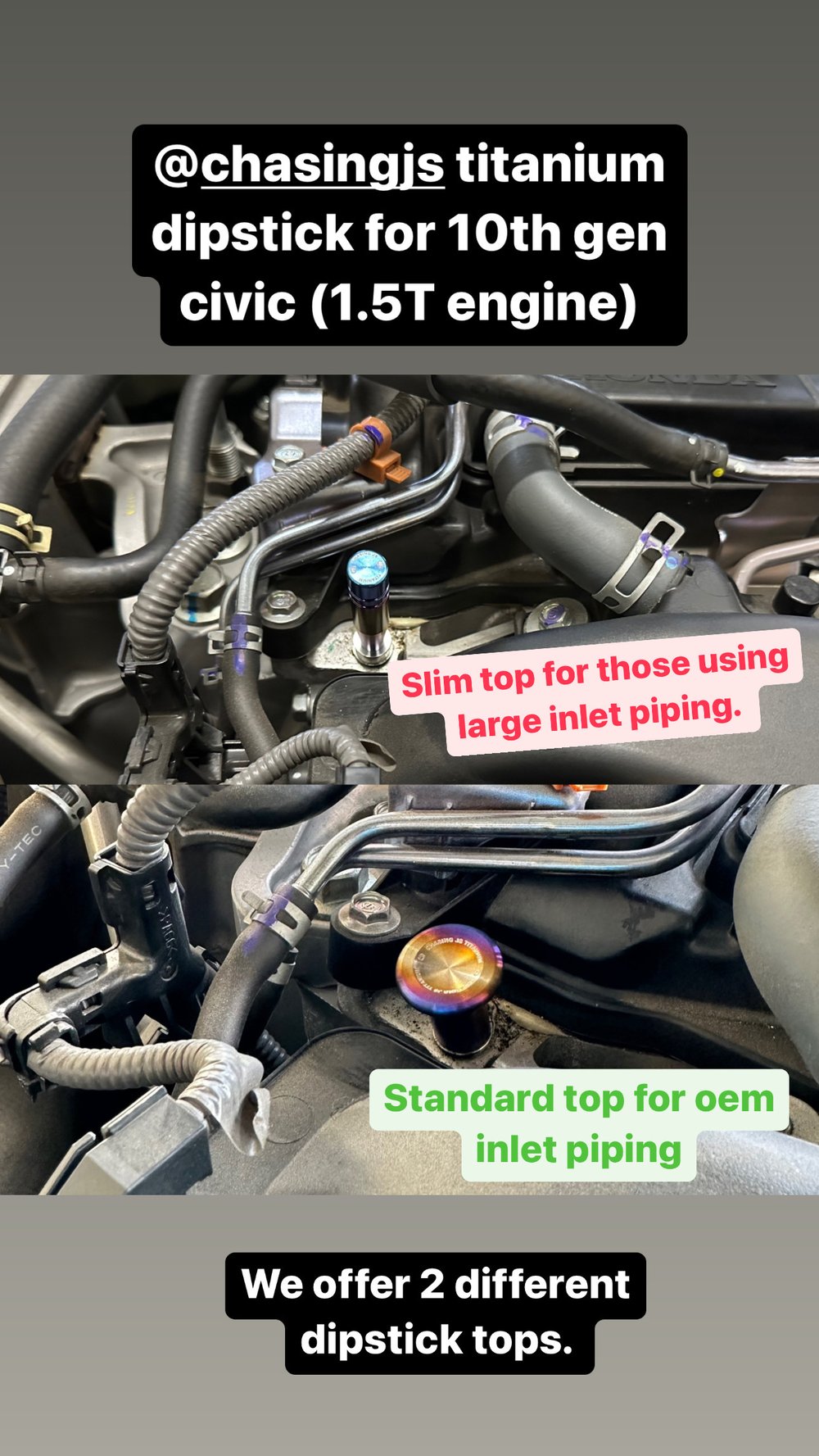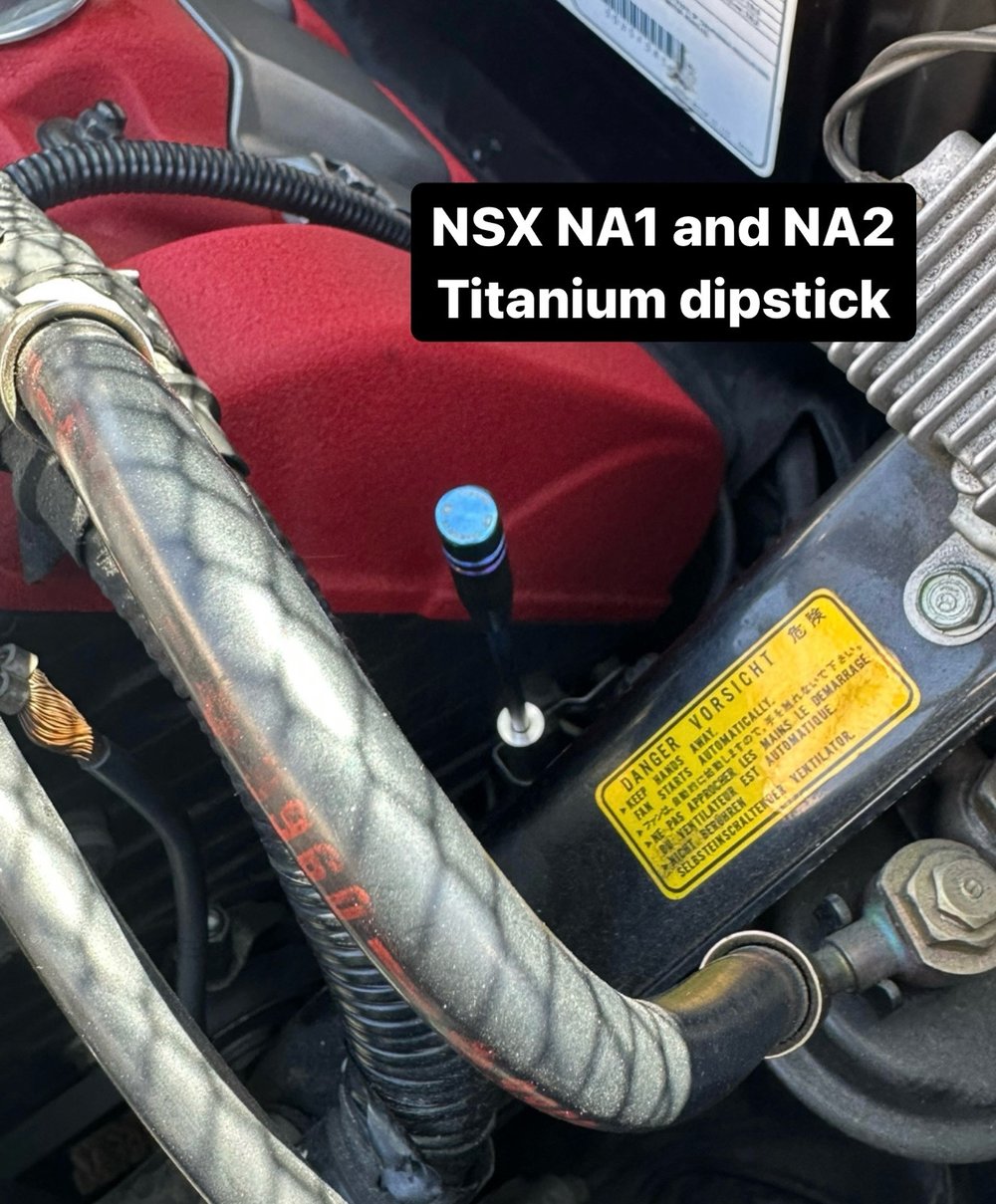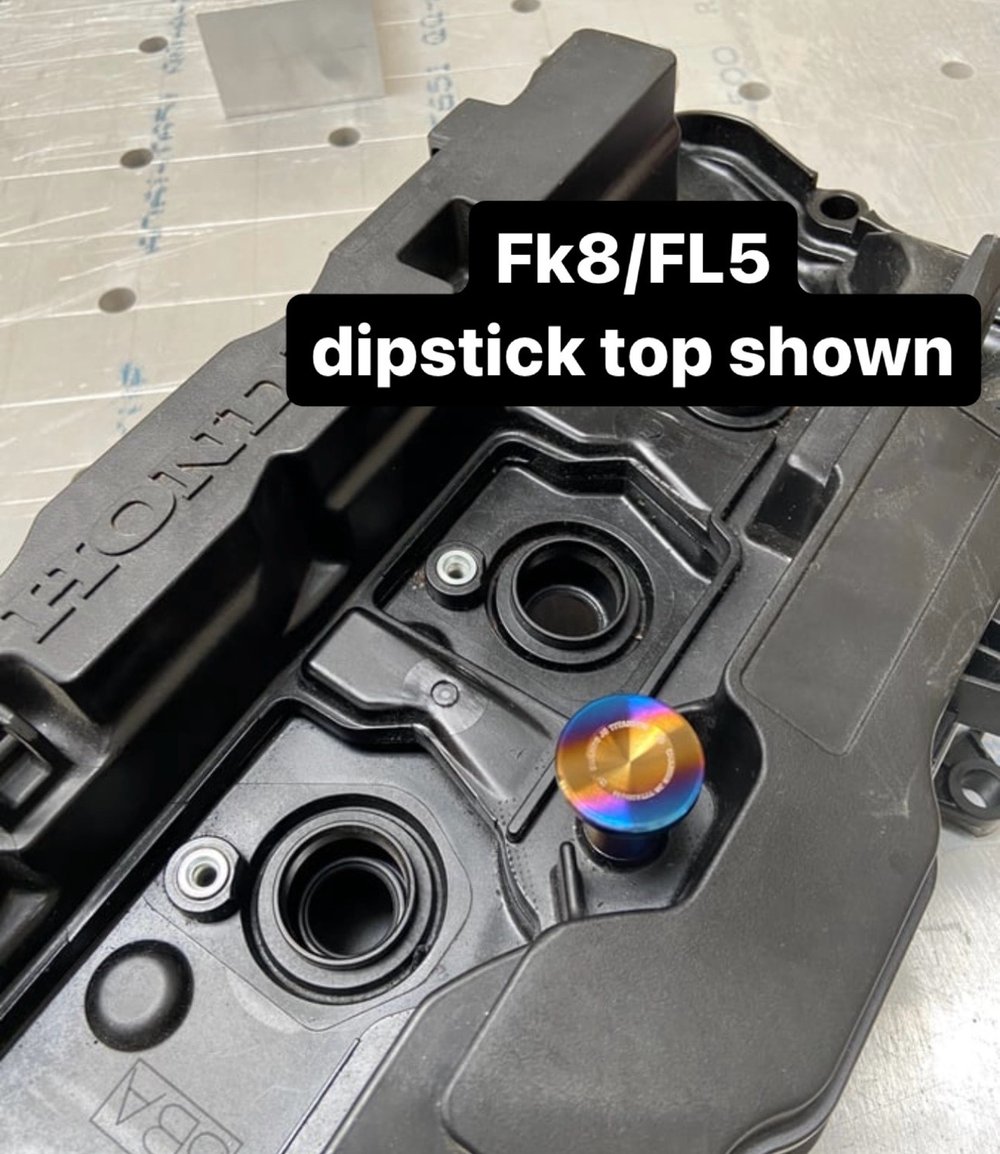 Please read carefully.
Dipstick oil level are marked to oem spec.
We recommend putting a small bit of oil on the new dipstick o-rings, this will help with ease of first fitment.
Honda k20 have different lengths than Honda k24, and f20/f22 s2k have their own length as well. Please pick the length according to your current set up.
2017+ Civic Type R Fk8 / Accord sport please pick FK8 / k20c1 option.
Honda: Measure your dipstick from the end of the orange or black plastic to the end of the dipstick.
Level stick lengths for Honda:
Most k20: 21.5" see picture 3
Most k24: 22.3" see picture 4
—————————
S20000 Uses a round rod for the level stick.
Most f20c / f22c s2000: 21.4" see picture 5
—————————
- Most b series: 10.9" (new design)
B series dip stick fit the following:
92-01 Integra's
99-00 Civic Si's
94-97 Del Sol VTEC's B16's
97-98 CR-V's
—————————
2017+ Civic Type R (FK8) K20c1 / accord sport with k20c / 2023+ FL5 Civic Type R (With marked oil levels)
—————————-
2016+ 10th gen Civic (1.5L turbo).
——
H22 and H23 VTEC
——
NSX NA1 (91-96) and NA2 (97-01).
International customers please email us for a shipping quote: [email protected]
California Proposition 65 Warning
***Please note that titanium and its color is a form of raw metal. We advise that you do not use any cleaner with hydrochloric acid to clean your titanium as it will remove its color. We do not warranty the damages to the coating once the products are installed, used, or washed.
Pictures are for reference: Titanium coloring is not a paint or pigment dye so at times, the colors might not be as vibrant. Titanium coloring is a natural metal process. We make every attempt to get it as bright and colorful as possible, but please note every piece of titanium has its own characteristics.
Click here for step-by-step video How to care for your titanium: )