Chasing JS Titanium Fender Hardware/bay bolt kit 6pcs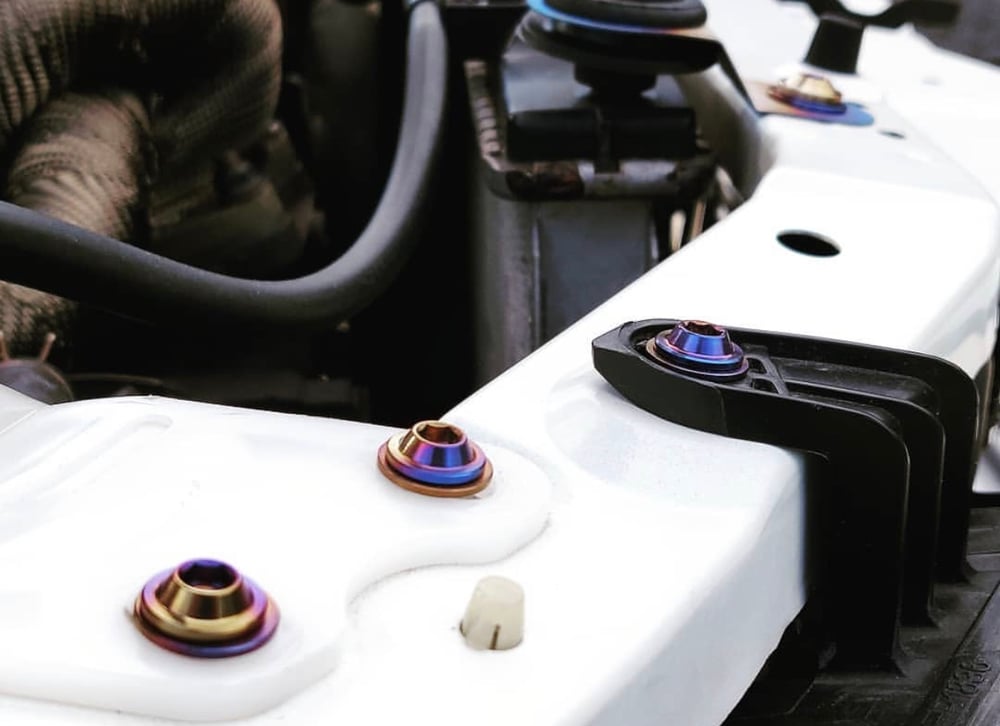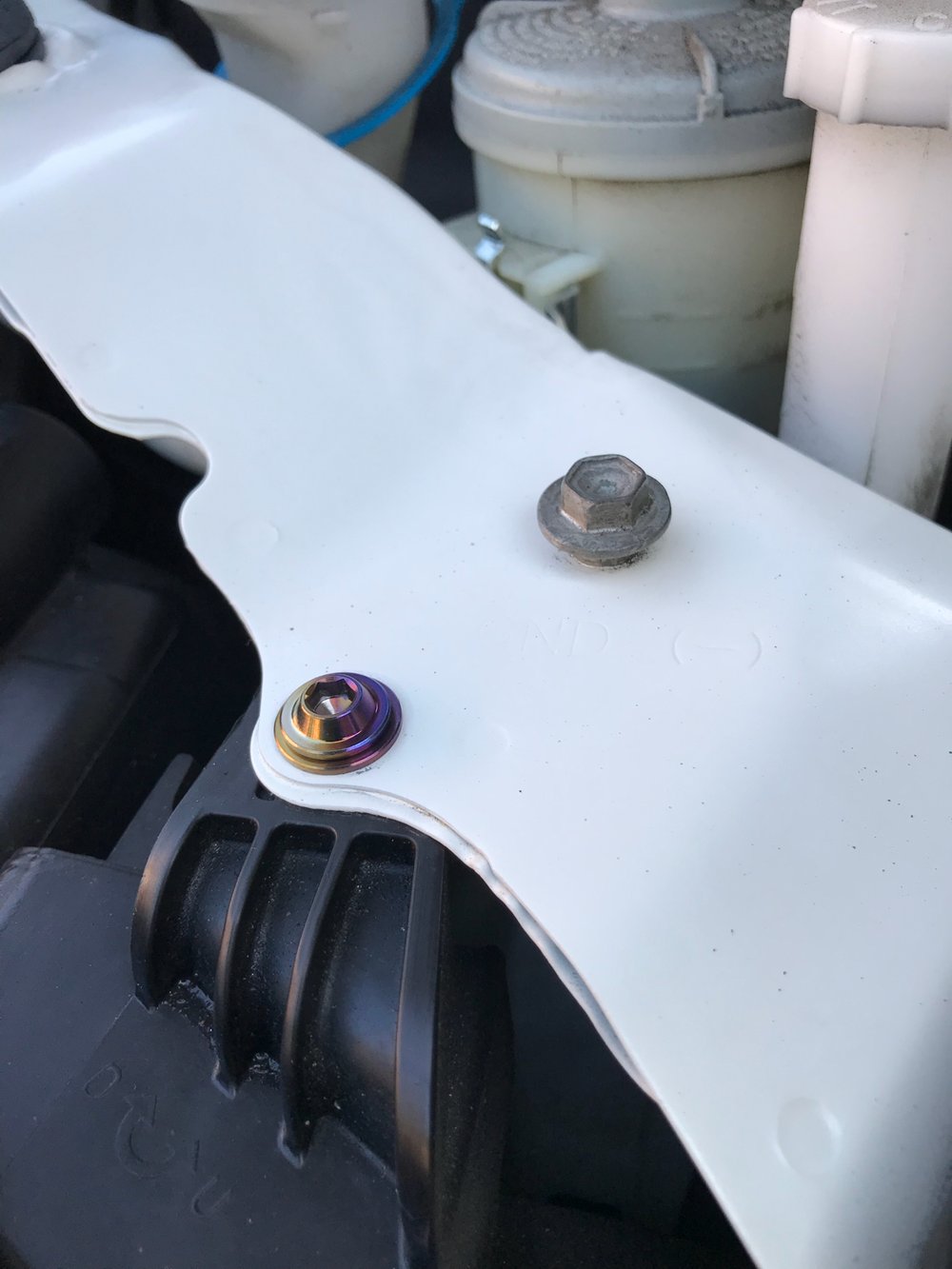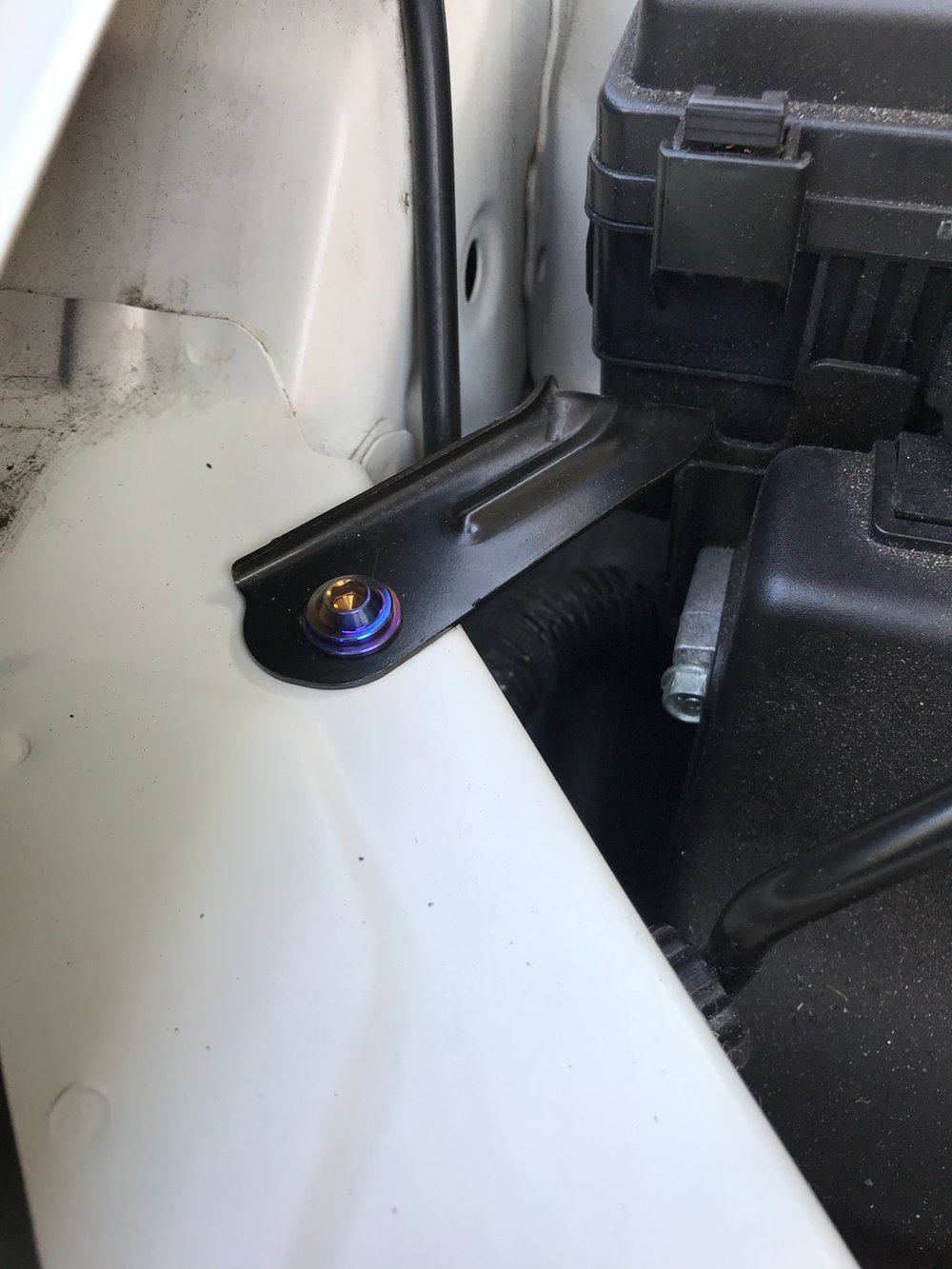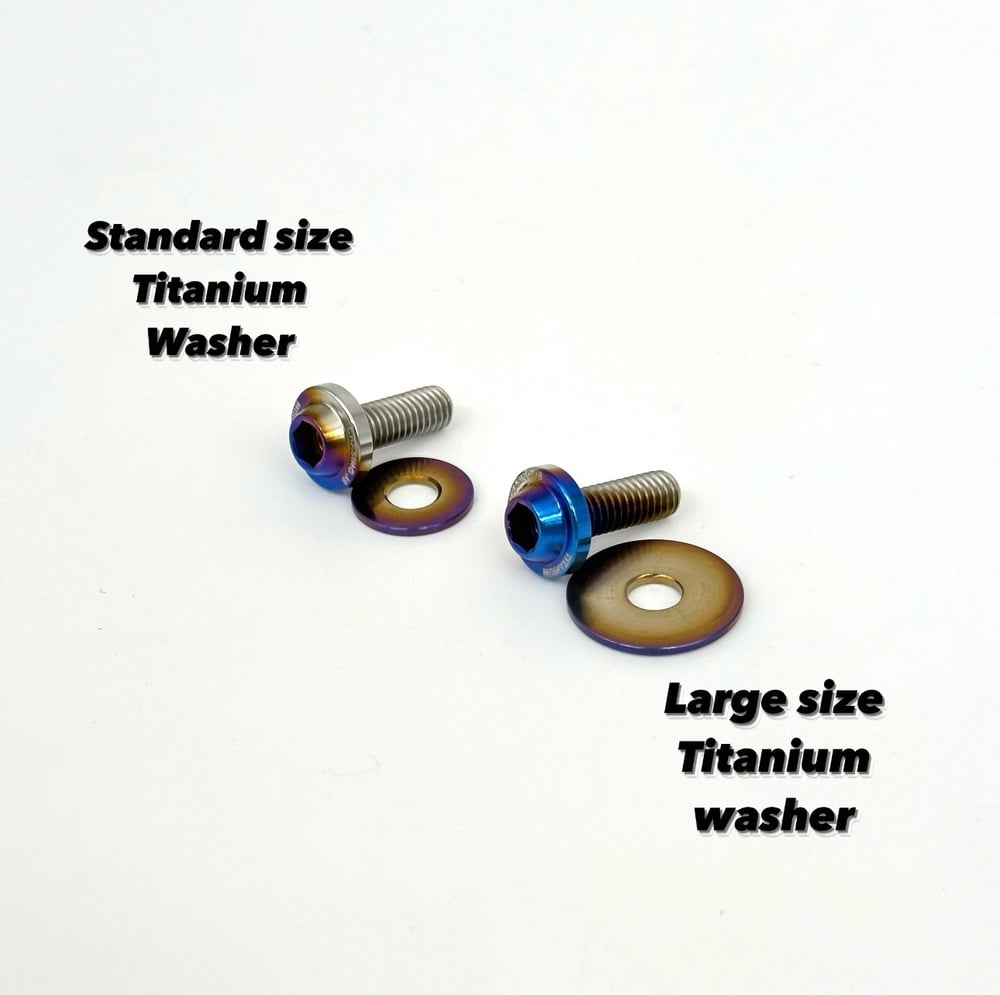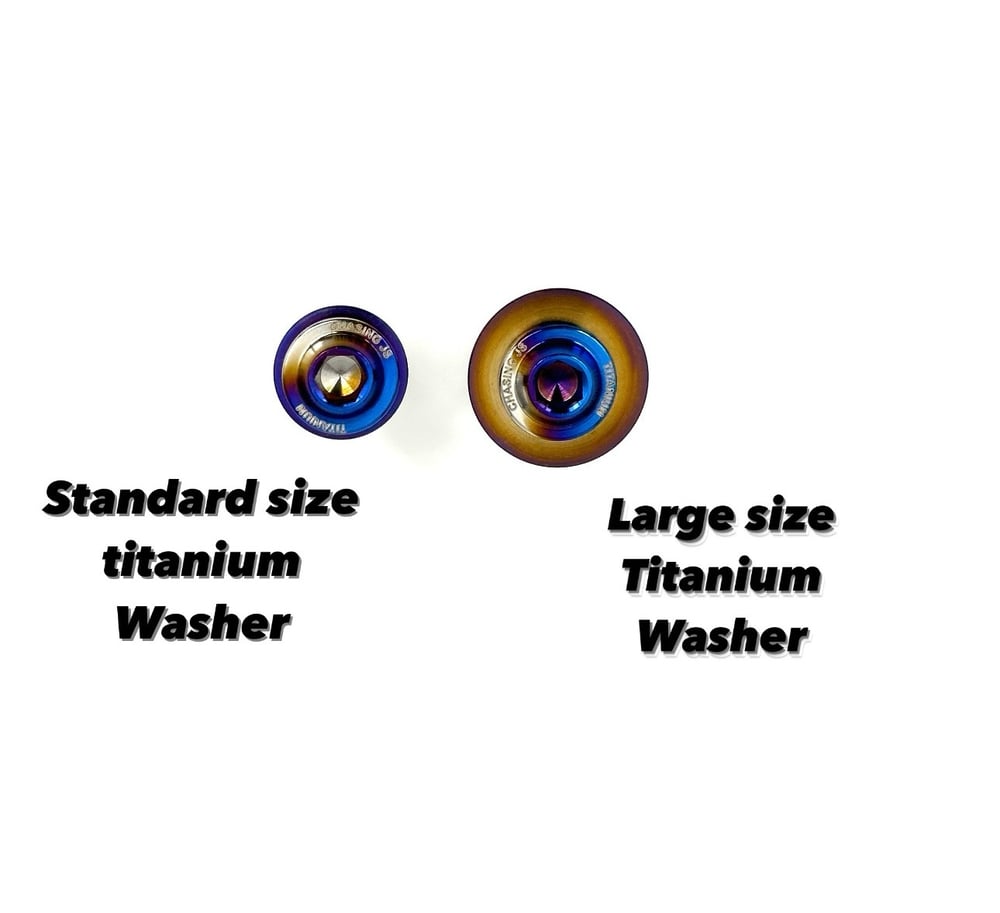 If detail is what you are looking for, we've got the perfect fender bolt kit for you.
Made from super alloy titanium, these bolts and washers will never rust and the washer helps prevent scratches during install. These replace the majority of your 10mm socket bolts throughout your vehicle.
Choose from Standard, which are M6 x 1.0 and is 17mm in length. Fits most import makes and models using M6/10mm bolts. Also available are short length (12mm length), extended length (24mm length) and long extended length (30mm length). Lengths longer than 30mm also available by special request, please email [email protected].
Our bolts are extremely light and stronger than grade 10 steel bolts.
Bolt torque spec: 17mm length - 12 ft lb MAX!
24mm length - 10 ft lb MAX!
30mm length - 7 ft lb MAX!
To avoid stripping of Allen head during installation, it is HIGHLY RECOMMENDED that proper 5MM Allen key be used.
Our cold anodizing titanium color is a special process that gives bright and uniformed color, unlike traditional heat burning that will fade quickly with time and has uneven color.
Comes in our Famous Gradient finish or Ghost/Raw non-color finish. For Ghost/Raw finish please put into Notes at Checkout "Ghost/Raw non-color finish."
Each kit comes with 6 bolts and 6 washers.
Free shipping in the US. International customers please email us at [email protected] for shipping quotes.
California Proposition 65 Warning
Disclaimer: These are designed to be used mainly around the fender lining area around the vehicle engine bay, warranty is voided if used for any other area. Must use correct 5mm Allen Key or Allen head will round. We are not responsible for rounded or broken bolts due to over torqued or incorrect used of Allen key size.
***Please note that titanium and its color is a form of raw metal. We advise that you do not use any cleaner with hydrochloric acid to clean your titanium as it will remove its color. We do not warranty the damages to the coating once the products are installed, used, or washed.
Pictures are for reference: Titanium coloring is not a paint or pigment dye so at times, the colors might not be as vibrant. Titanium coloring is a natural metal process. We make every effort to get it as bright and colorful as possible, but please note every piece of titanium has its own characteristics.
How to care for your titanium:
https://www.instagram.com/s/aGlnaGxpZ2h0OjE4MTExMzQ0MTU4MTU5NTE2?story_media_id=2377351854752204127&igshid=YmMyMTA2M2Y=