Honda Titanium Brake Master lid covers.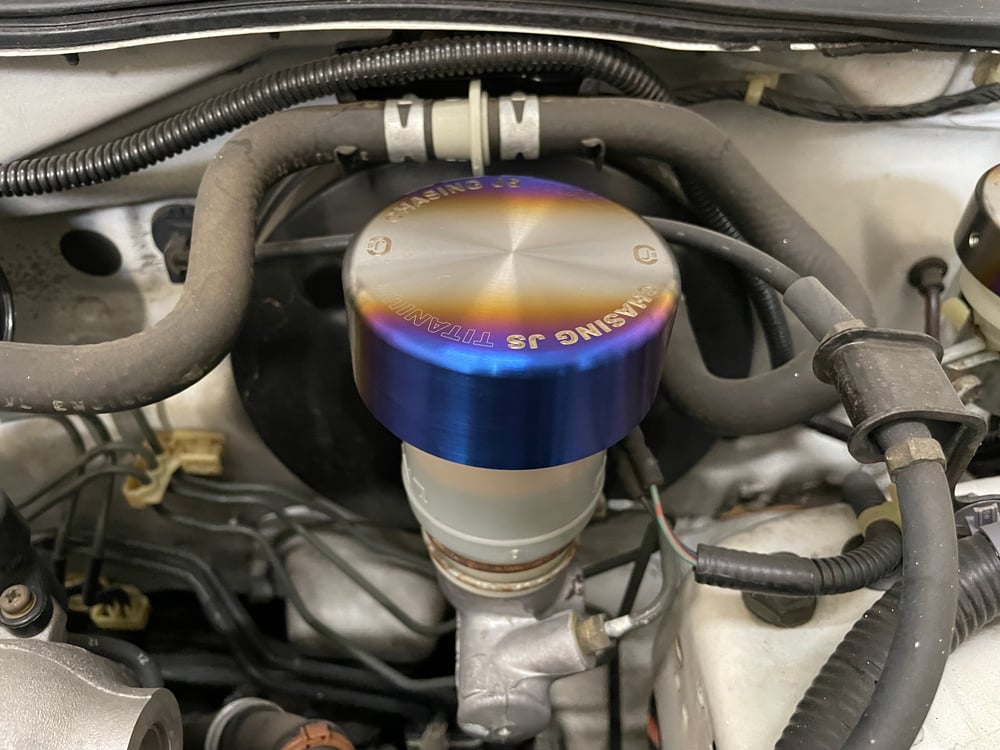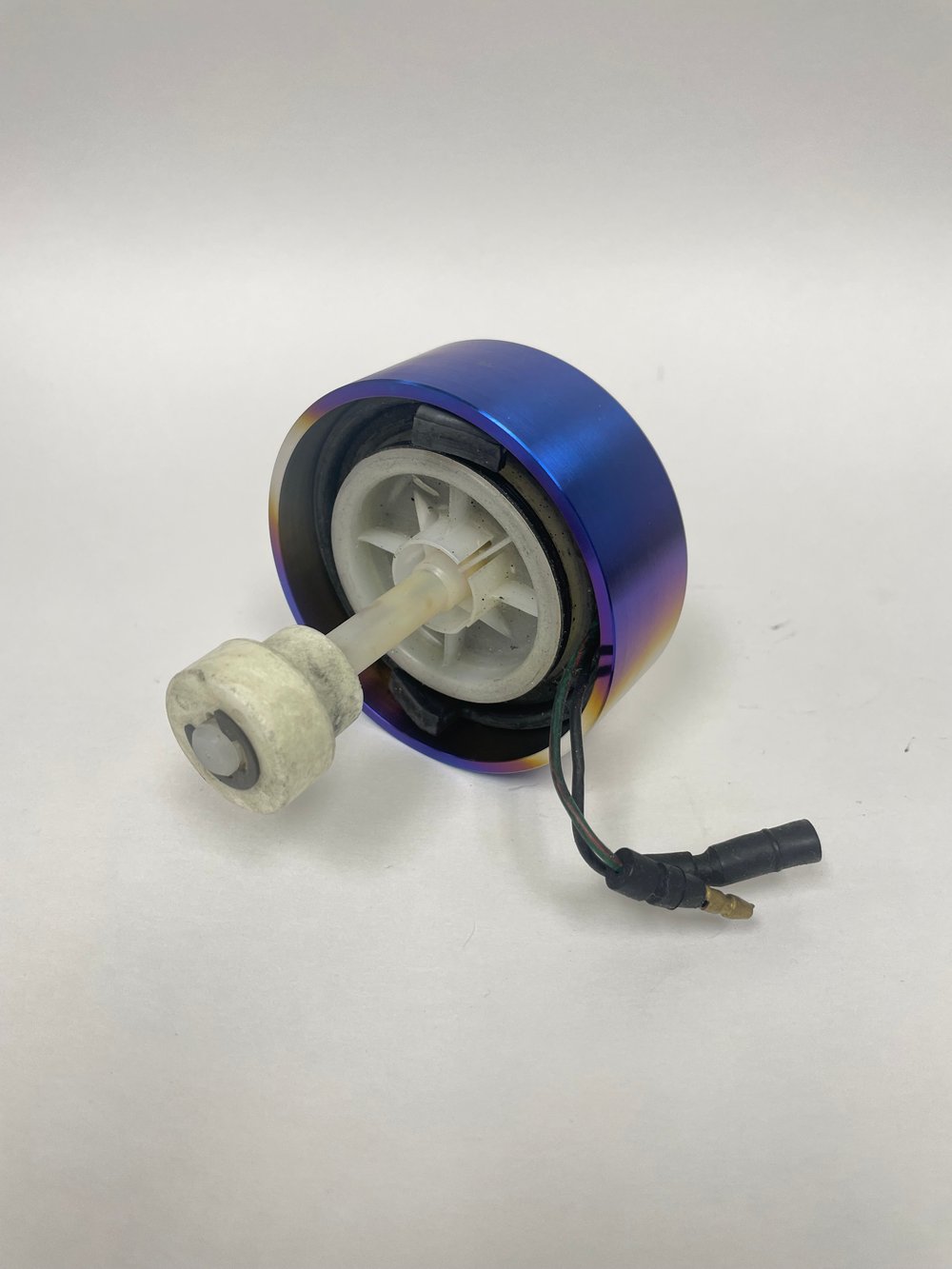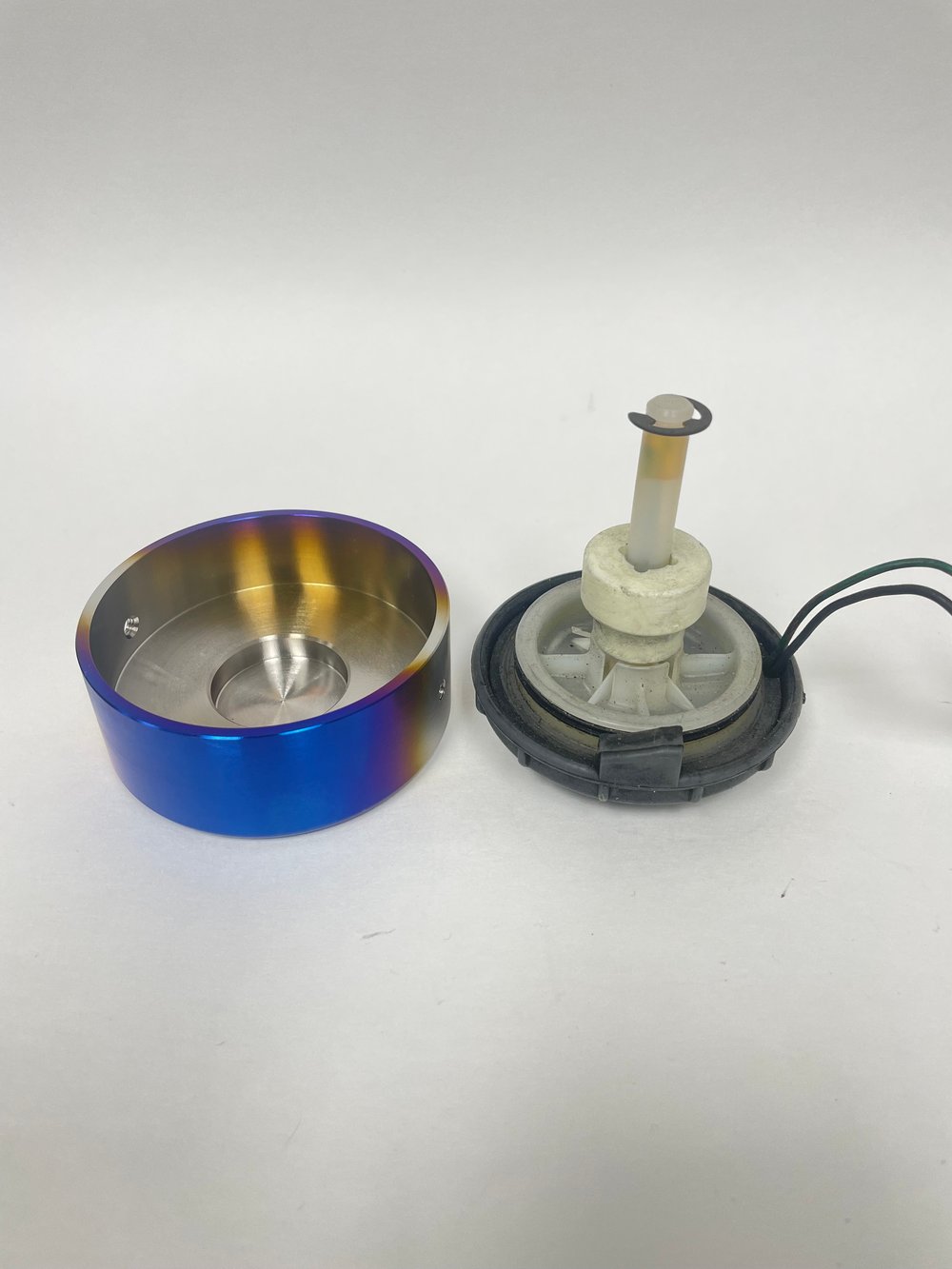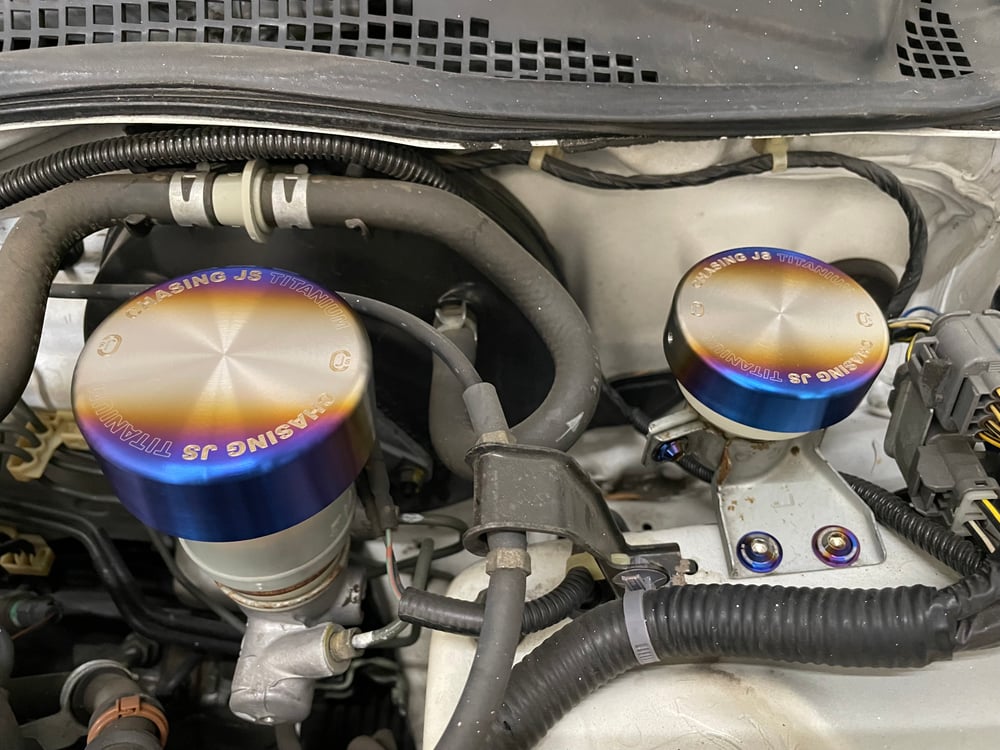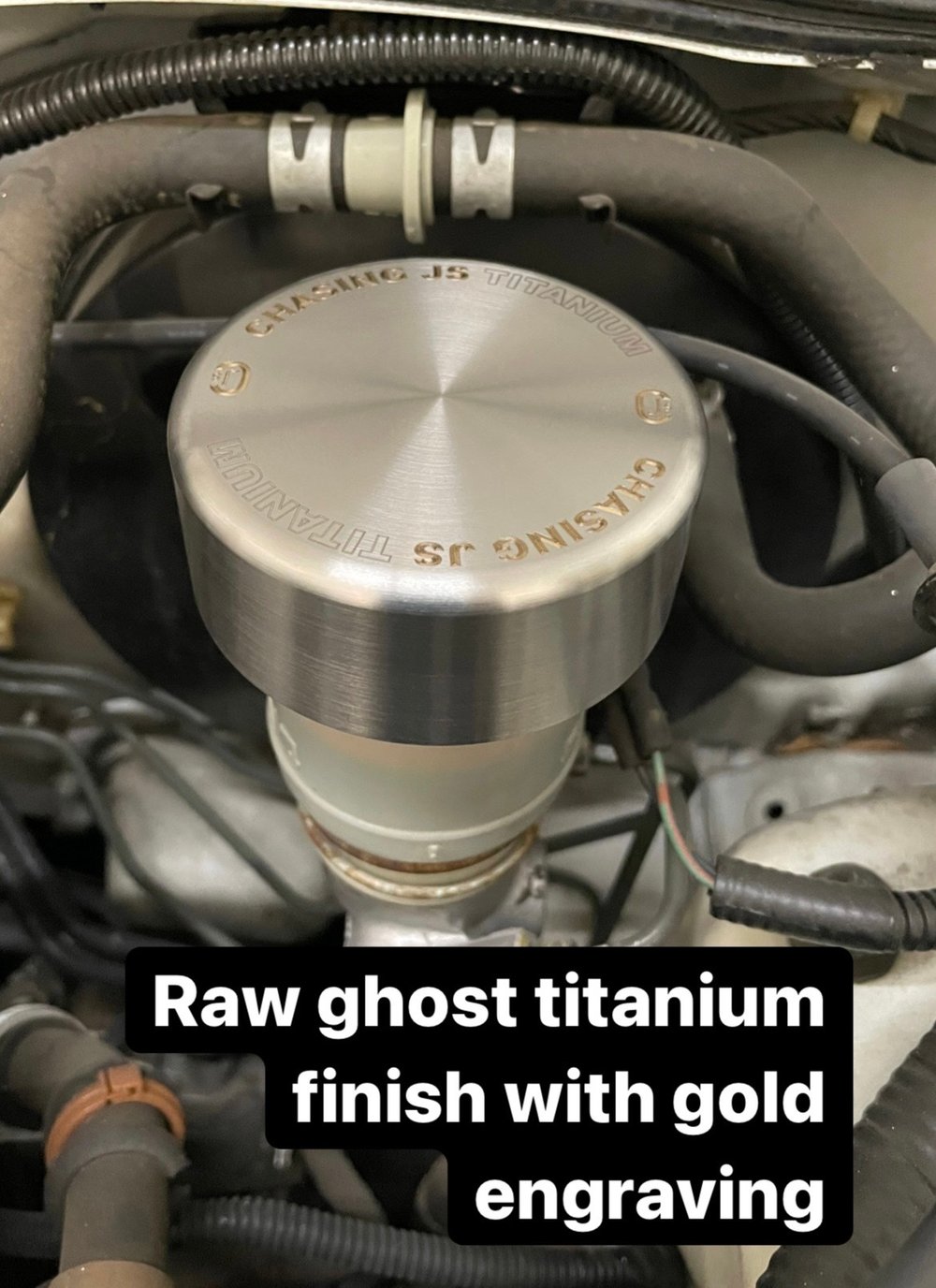 Please read carefully before purchasing.
If you are using our cap for FK8/FL5 Type R, please make sure you have enough clearance/space from the brake master to your aftermarket strut bar. Brake master titanium cap needs a clearance of .25" from the strut bar.
Our titanium lid cover is designed to go over your OEM brake master lip cover and is designed to work with the oem lid. The cap is kept in place with 2 set screws that are tightened to hold the OEM cap inside.
Designed to fit Honda 2.8-3" OEM brake master lid commonly found on manual Honda EK, EF (2.8"-3" only) , EG (2.8"-3" only), EM, EJ,, DB, DA, DC, S2000, 2017-2022 Honda Civic type R FK8, 2023+ FL5.
Please measure your current brake master lid to make sure that it is 2.7 - 3" (70mm-76mm) in diameter with a center raised nipple.
International EG with 15/16 master or other Hondas that swap for the for the larger civic EF 15/16 master will not fit. Must swap to the smaller fluid reservoir with 2.8-3" lid. Only need to swap the fluid reservoir.
Machined from a solid block of certified aerospace forged titanium. It's time to cover up those ugly plastic OEM brake master lids!
Available options:
- titanium gradient color.
- titanium ghost (brushed raw, non-color).
If you are unsure of your sizing or fitment drop us a Dm on IG @chasingjs or email us before ordering.
Free domestic shipping within the US.
Designed and manufactured in California.
International customers please email us for a shipping quote.
California Proposition 65 Warning.
https://shop.chasingjs.com/disclaimer
***Please note that titanium and it's color is a form of raw metal we advise that you do not used any cleaner with hydrochloric acid to clean your titanium as it will remove its' color. We do not warranty the damages to the coating once the product is installed, used, or washed.
Picture are for reference: Titanium coloring is not a paint or pigment dye so at time the colors might not be as vibrant, titanium coloring is a natural metal process. We do try our best to get it as bright and colorful as possible. As every piece of titanium has it own characteristics.
Click here for step-by-step video How to care for your titanium: )