FRS BRZ Titanium Pulley cover.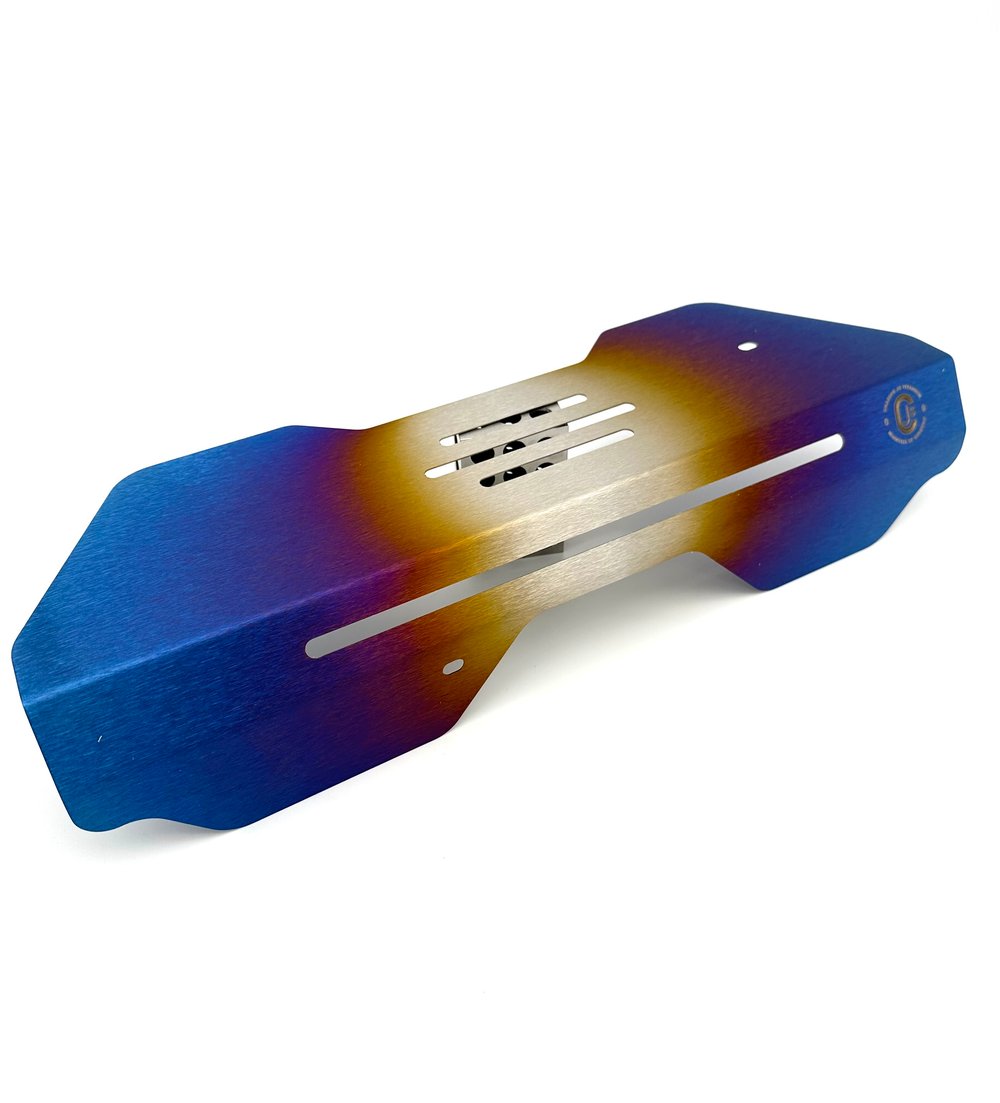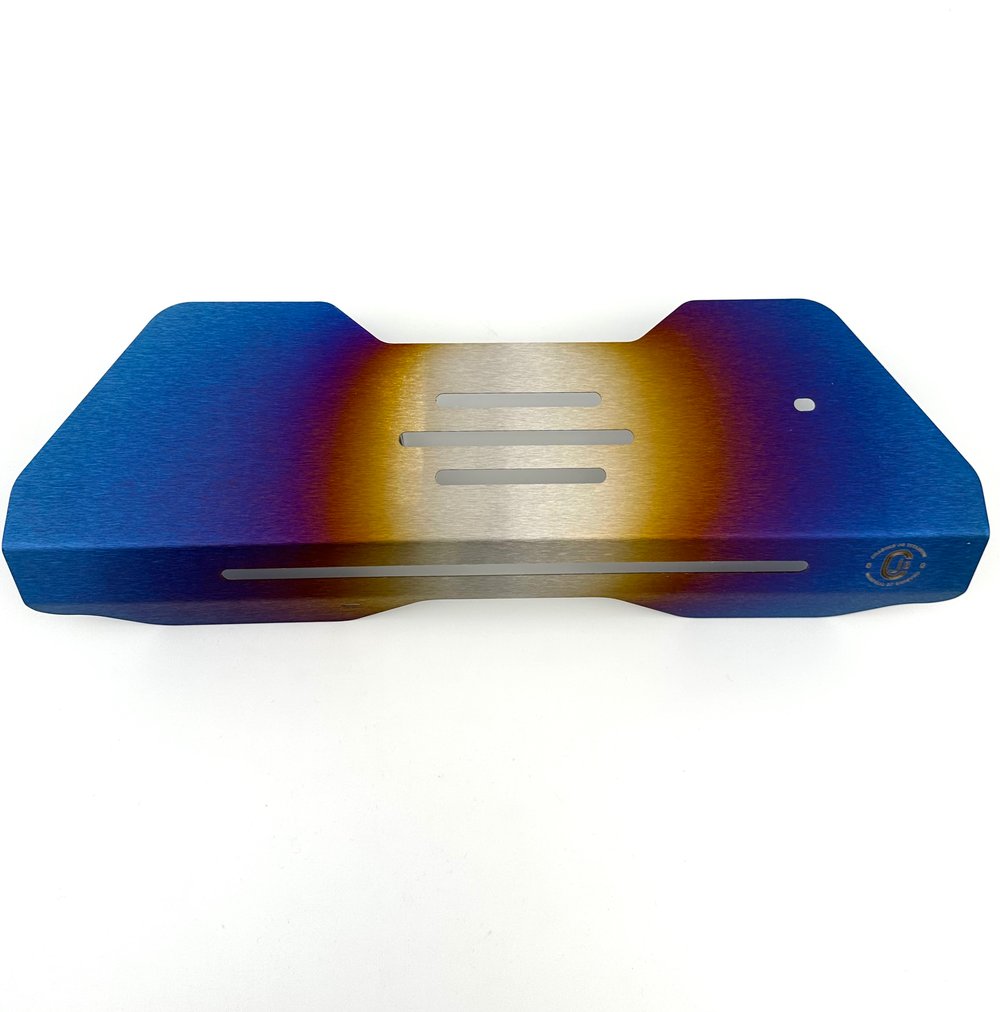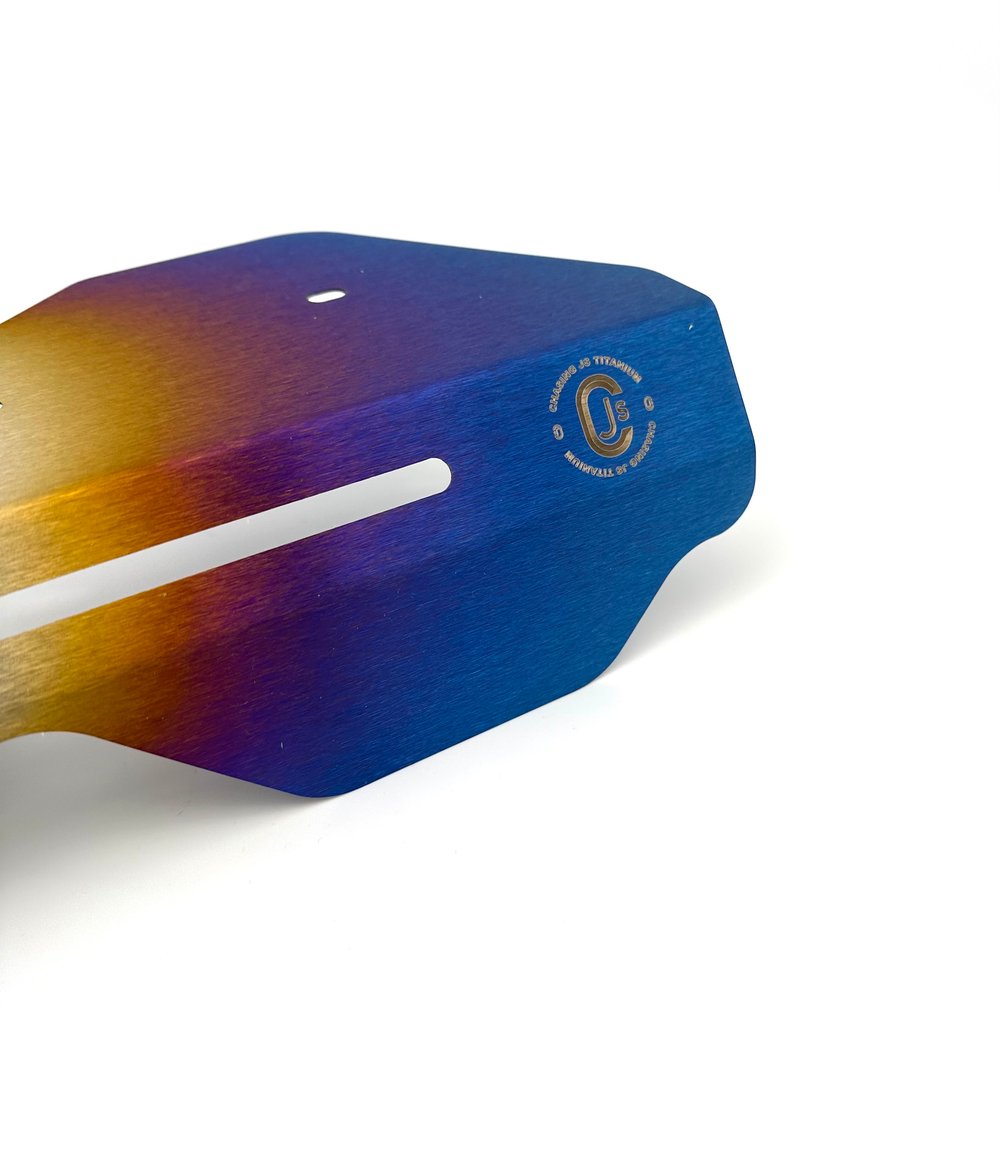 Click here for step-by-step installation video
This is the world's first full titanium pulley engine cover for the FRS BRZ.
Designed and engineered on 1mm thick certified titanium for light weight performance.
This is a statement piece. From the design to the size of the cover this one is sure to snap necks!
Now comes with titanium mounting bolts and anti-vibration spacers.
Made from the highest grade of aerospace titanium.
Designed in CAD
Laser cut
Diamond Brush
CNC formed
Designed and manufactured in California.
California Proposition 65 Warning.
Free shipping in the US, for international shipping please email us for shipping quote Info@chasingjs.com.
Disclaimer: Must use correct 5mm Allen Key or Allen head will round. We are not responsible for rounded or broken bolts due to over torqued or incorrect used of Allen key size. Bolts Max torque - 5ft lb.
***Please note that titanium and it's color is a form of raw metal we advise that you do not used any cleaner with hydrochloric acid to clean your titanium as it will remove its' color. We do not warranty the damages to the coating once the product are installed, used, or washed.
Picture are for reference: Titanium coloring is not a paint or pigment dye so at time the colors might not be as vibrant, titanium coloring is a natural metal process. We do try our best to get it as bright and colorful as possible. As every piece of titanium has it own characteristics.
Click here for step-by-step video How to care for your titanium: )