Chasing Js "Drip" Titanium shift knob.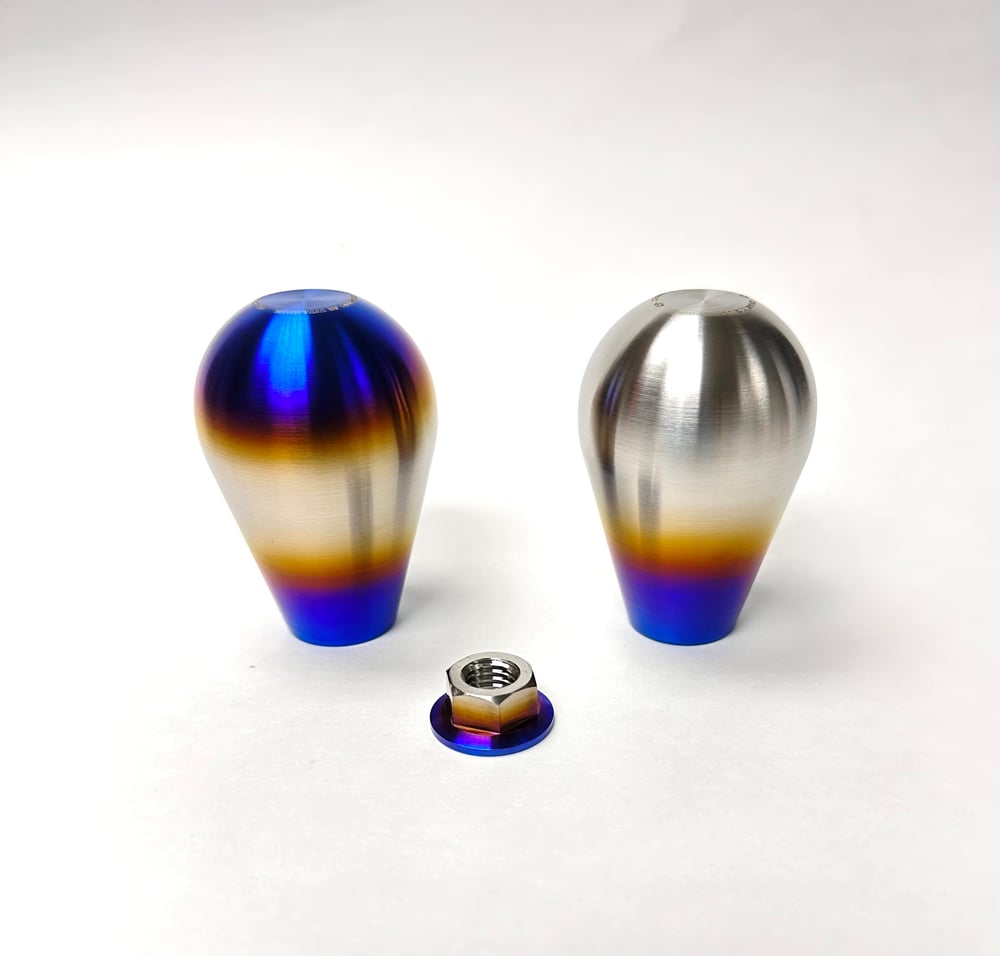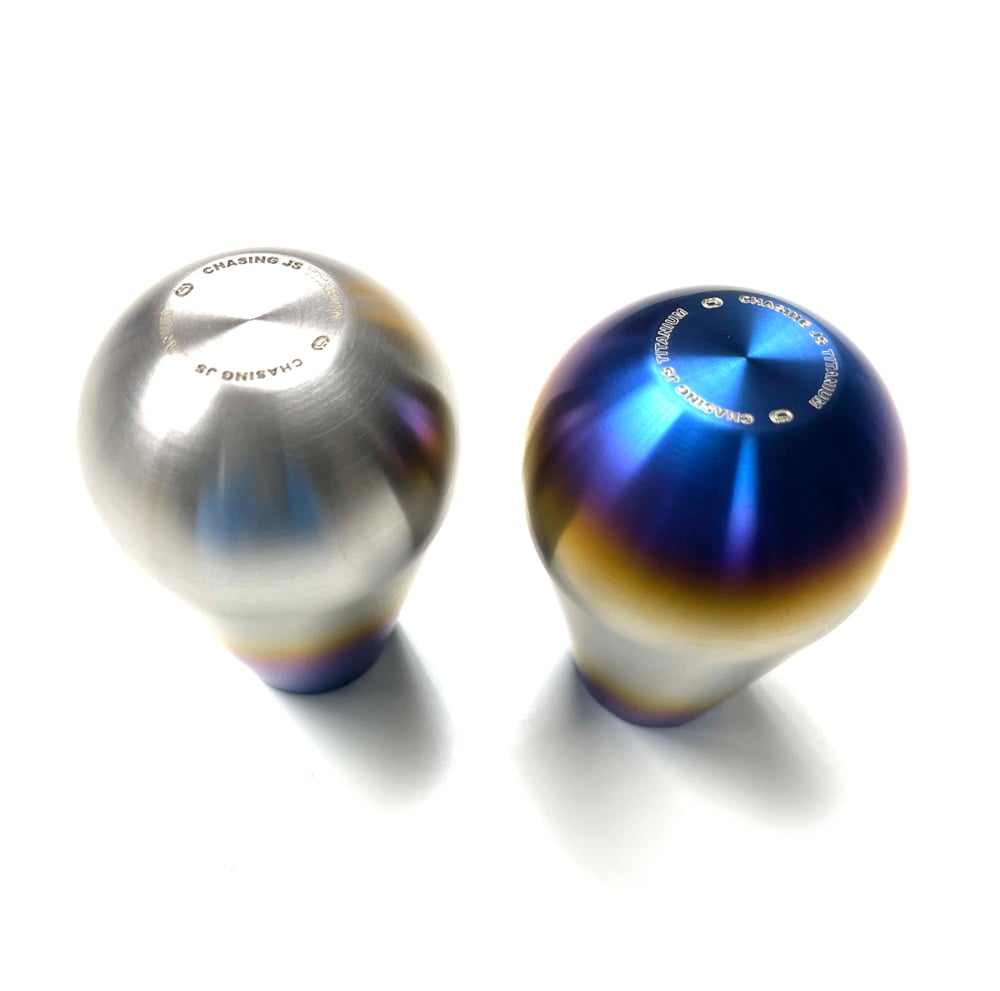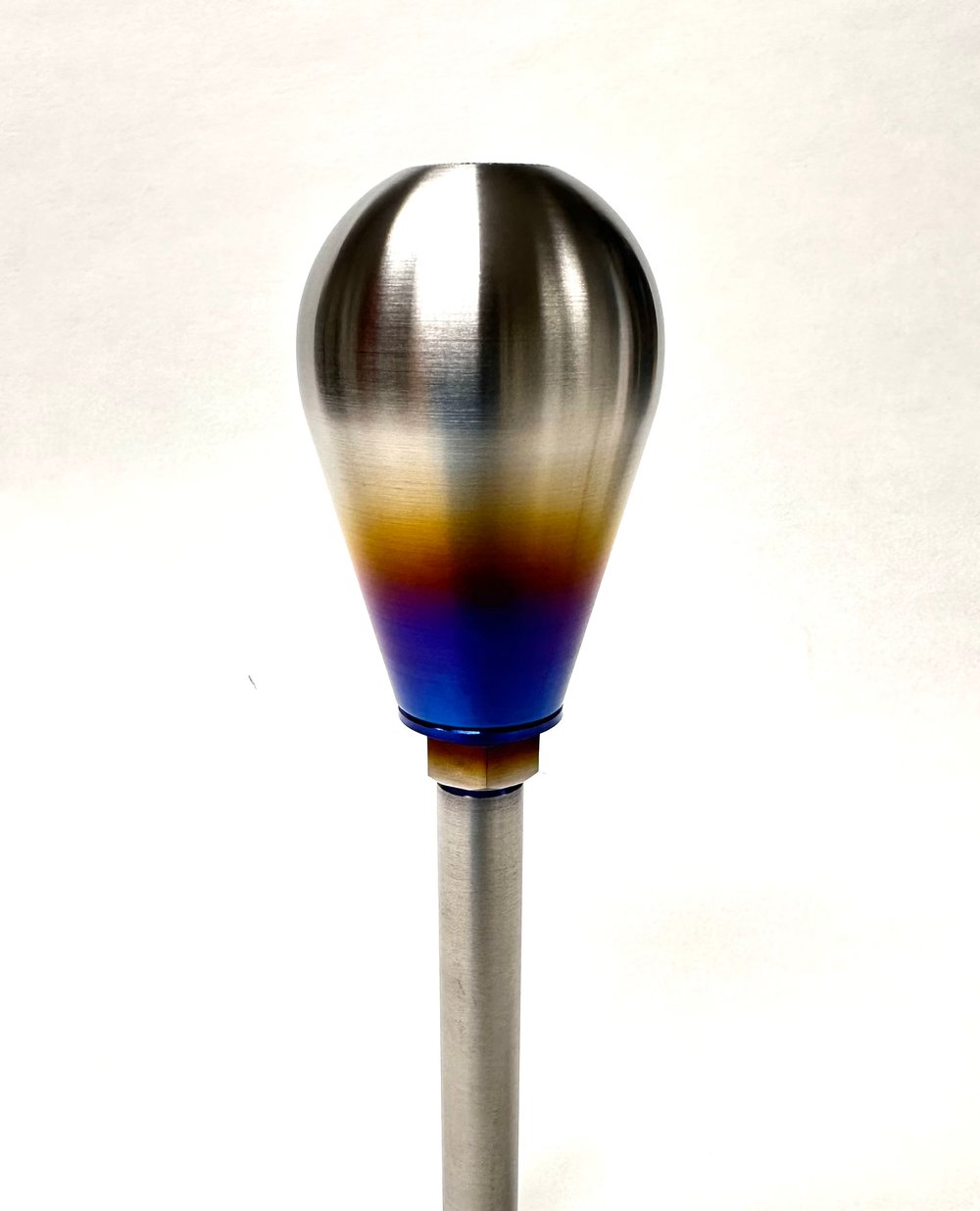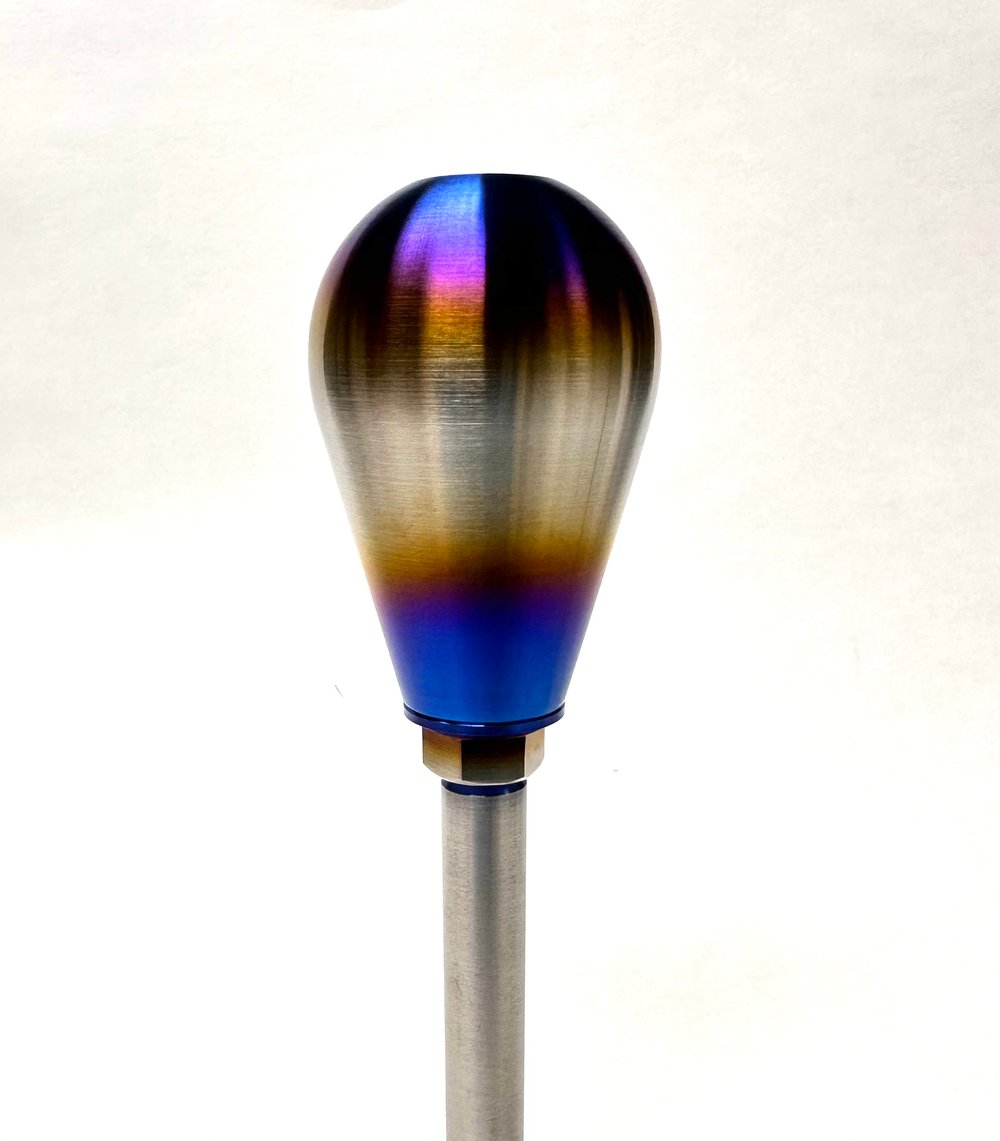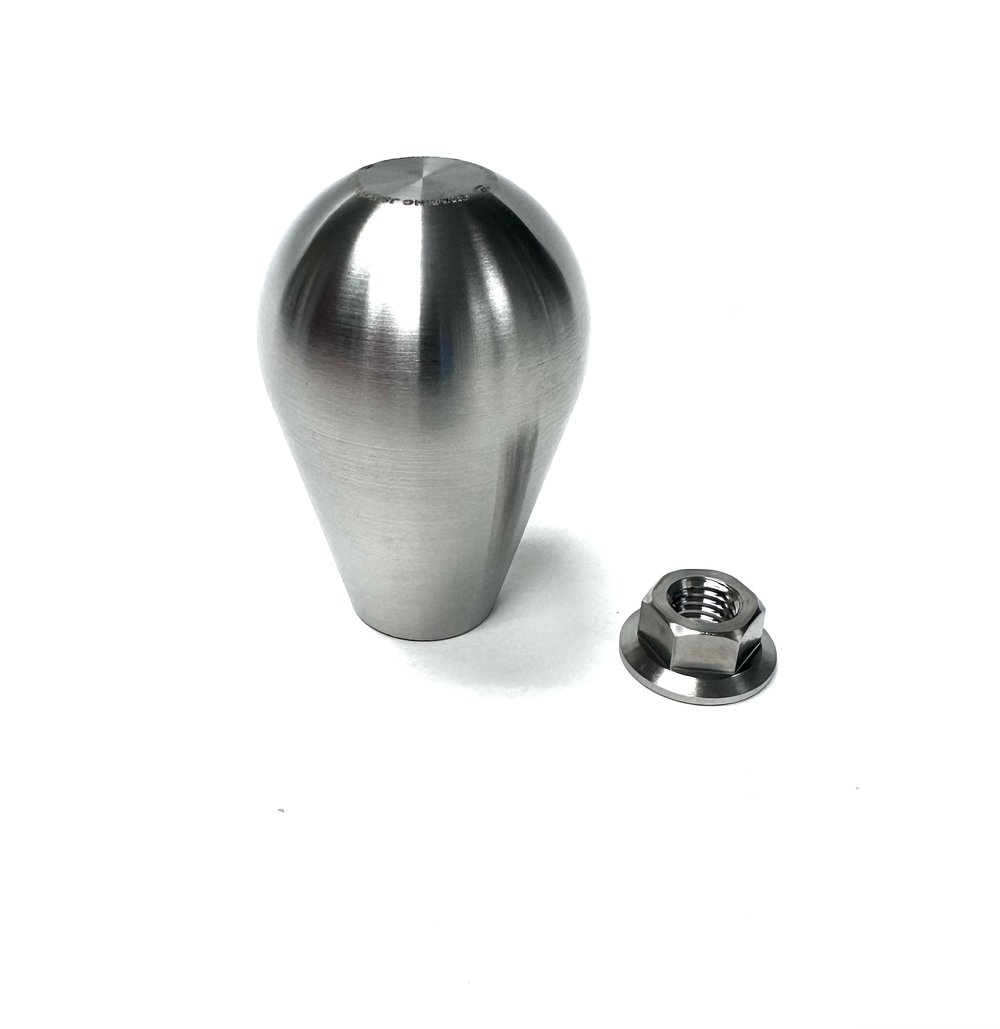 Will NOT work with Reverse Lockout!
Carefully designed so you have a full amount of thread for any shifter. Balanced weight design so you have full balance on the knob while shifting and not just top-heavy. Tear shape design to give your hand that perfect shifting position.
Made from super alloy Titanium
CNC and CAD designed.
-Thread sunk design, which means the knob thread doesn't start at the base but 1/2 inch into the base. This gives the shifting experience and knob a very solid feel.
-65mm tall and 44.25 at the widest point.
-Weighted in at 220 grams. This will give you that extra advantage in throw and will improve shifting feel and response.
—————————
Available thread options:
M10x1.25 (Nissan, Mazda, Mitsubishi) - will NOT work with reverse lockout.
M10x1.5 (Honda) - standard - will NOT work with reverse lockout.
M12x1.25 (Subaru) - will NOT work with reverse lockout. Does NOT include M12 nut.
Please email us at info@chasingjs.com if you are not sure of your shifter thread size.
—————————
The knob comes in 3 different finishes, all of which have our Chasing Js logo engraving.
-Dual color, top and bottom.
-Bottom color only.
-Raw non color "ghost".
—————————
Free Shipping in the US.
International customer please email us for shipping quote: [email protected].
California Proposition 65 Warning
***Please note that titanium and its color is a form of raw metal; we advise that you do not use any cleaner with hydrochloric acid to clean your titanium as it will remove its color. We do not warranty the damages to the coating once the product are installed, used, or washed. With used, the gradient color of titanium do fade and naturally comes back to it bright silver titanium raw color.
If you are unsure of your sizing or fitment drop us a Dm on IG @chasingjs or email us before ordering.
Picture are for reference: Titanium coloring is not a paint or pigment dye so at time the colors might not be as vibrant, titanium coloring is a natural metal process. We do try our best to get it as bright and colorful as possible. As every piece of titanium has it own characteristics.
Click here for step-by-step video How to care for your titanium: )