Titanium oil dip stick for Subaru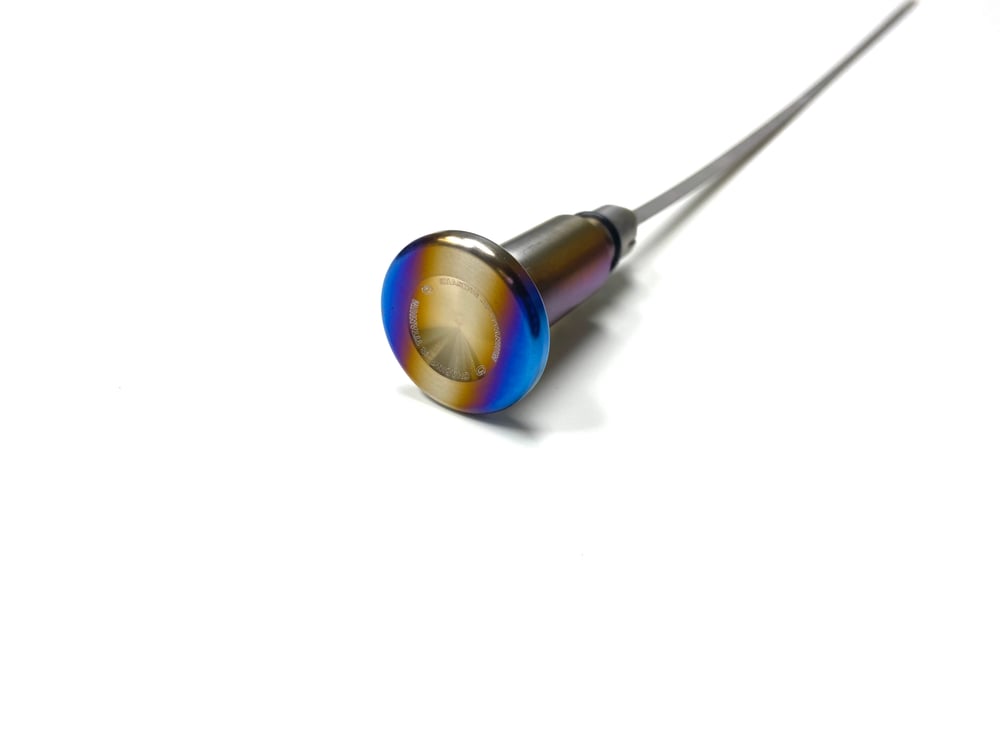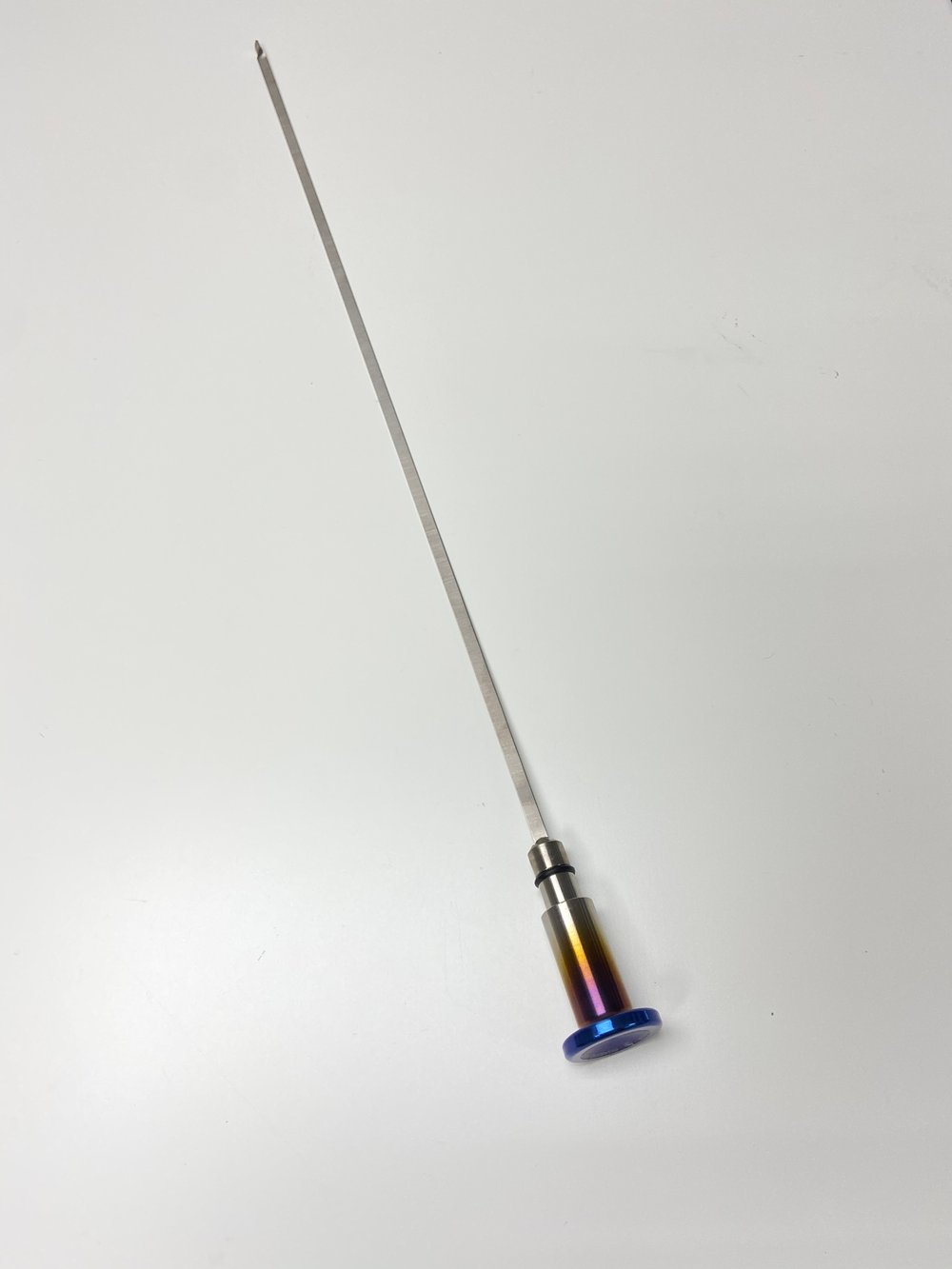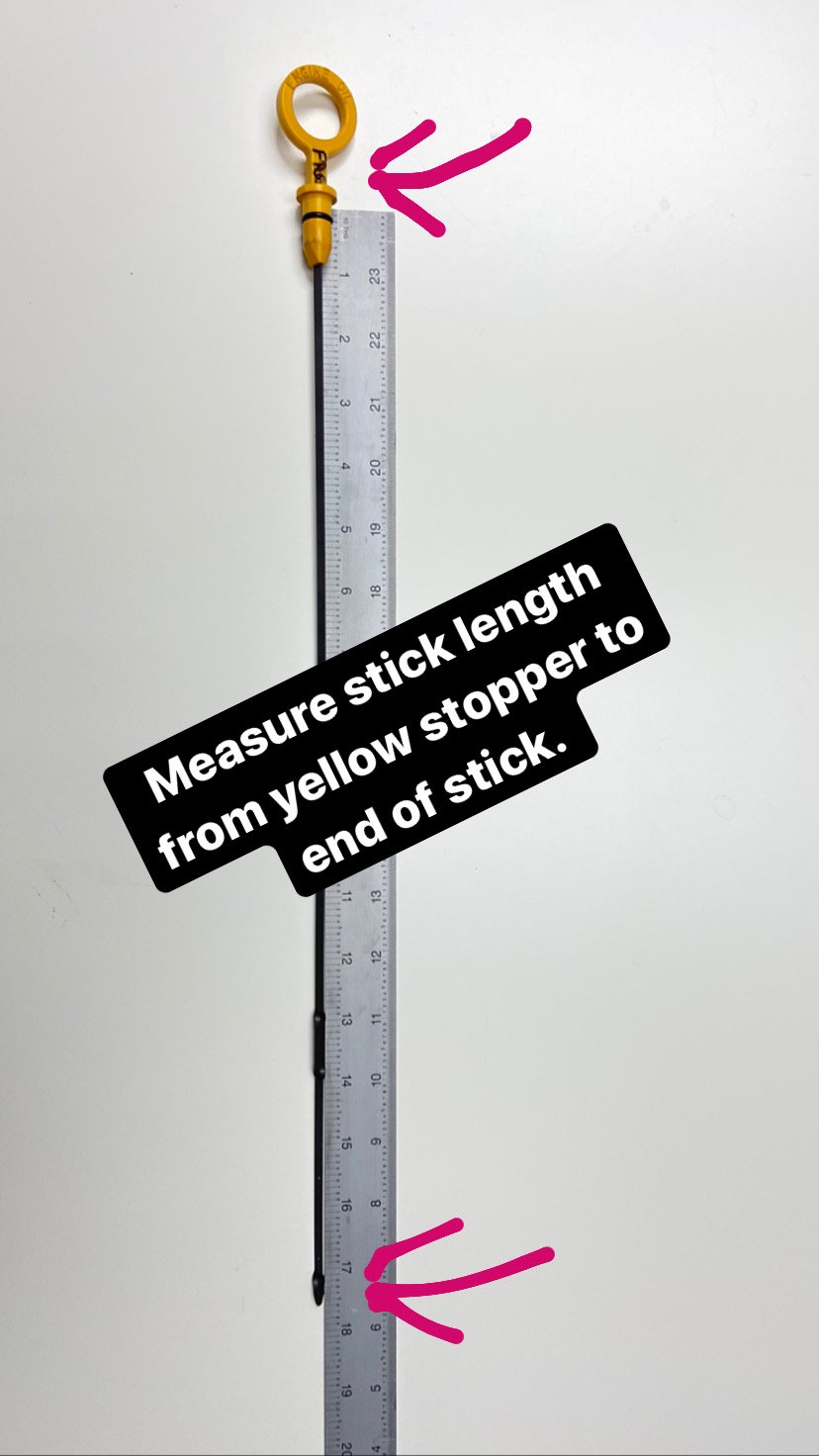 Please read carefully before ordering.
Titanium oil dipstick are pre marked with oem Oil level markers.
We recommend putting a small bit of oil on the new dipstick o-rings, this will help with ease of first fitment.
Subaru's have different lengths so please pick the length according to your current set up.
To check your oem stick length please measure from the top of your dipstick stopper to the bottom of your stick. The list of measurements below are for reference only. Take measure from the yellow handle stopper to the end of the stick. (Please see photo #4).
Level stick lengths for Subaru:
WRX 2015-2020 ( 2.0L engine only): 18.7" (from yellow stopper) OEM part #11139AA040
STI/WRX 2006-2020 (EJ 2.5 LITER ENGINE ONLY): 18.3" (from yellow stopper)
OEM part #11140AA150
FRS/BRZ 2013-2020: 17.6" (from yellow stopper)
Subaru OEM part # 11139AA030
Subaru 02-05 WRX and 04 STi : 19.08" (from yellow stopper)
OEM pat #11140AA046
—————-
Available in titanium color finish as pictured or Ghost/Raw non-color. For Ghost finish, in the NOTES section at check out please write "Raw, non-color finish"
International customers please email us for a shipping quote.
California Proposition 65 Warning
https://shop.chasingjs.com/disclaimer
***Please note that titanium and its color is a form of raw metal so we advise that you do not used any cleaner with hydrochloric acid to clean your titanium as it will remove its color. We do not warranty the damages to the coating once the product are installed, used, or washed.
Picture are for reference: Titanium coloring is not a paint or pigment dye so at time the colors might not be as vibrant, titanium coloring is a natural metal process. We do try our best to get it as bright and colorful as possible. As every piece of titanium has it own characteristics.
How to care for your titanium:
https://www.instagram.com/s/aGlnaGxpZ2h0OjE4MTExMzQ0MTU4MTU5NTE2?story_media_id=2377351854752204127&igshid=YmMyMTA2M2Y=