Honda titanium AC brackets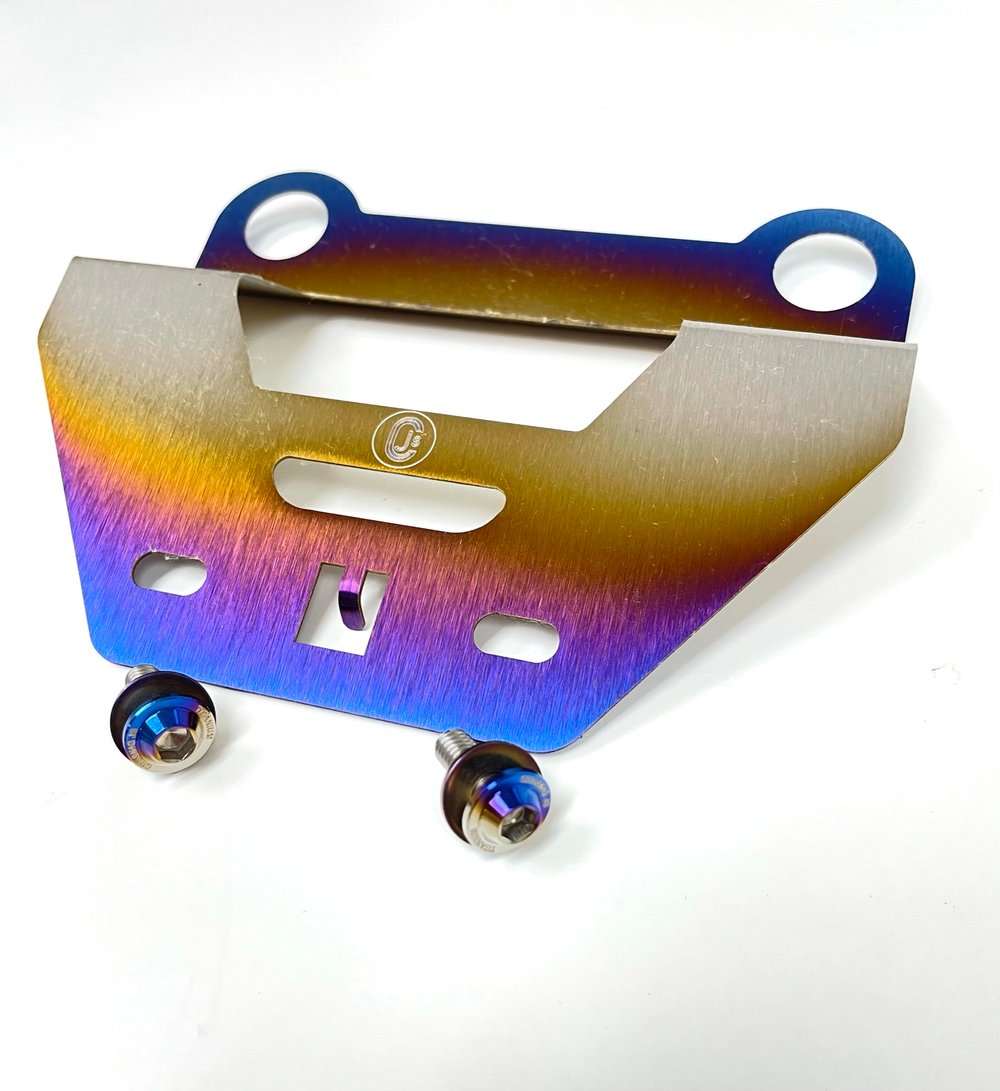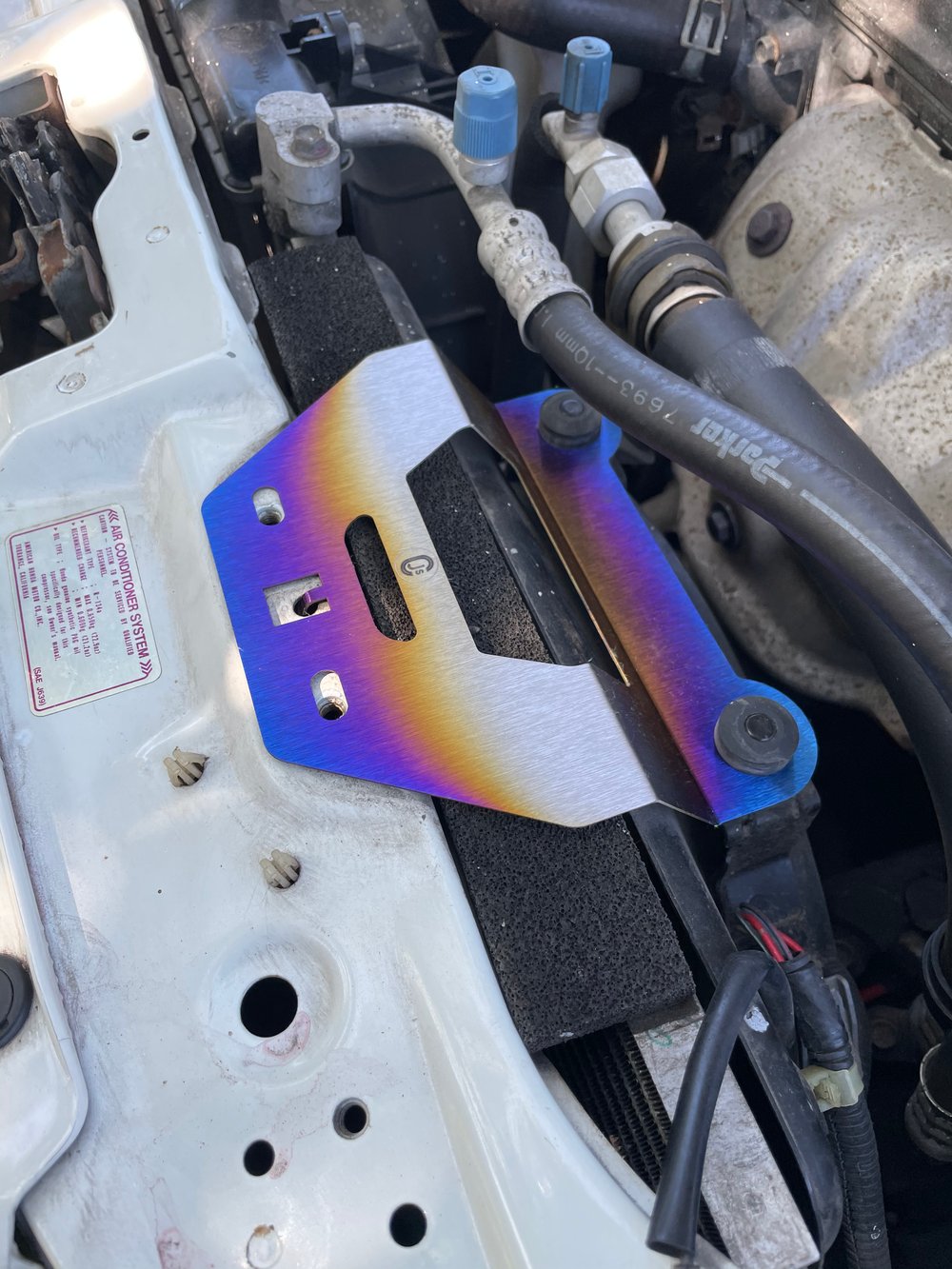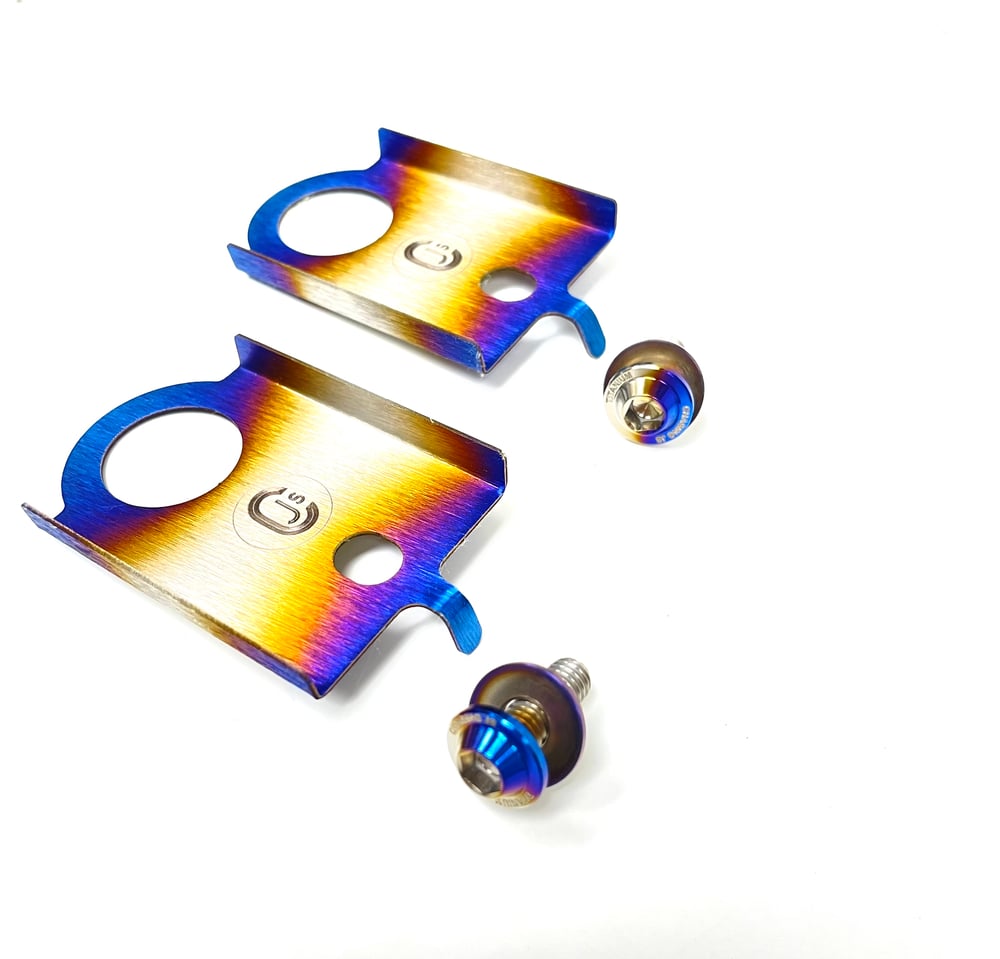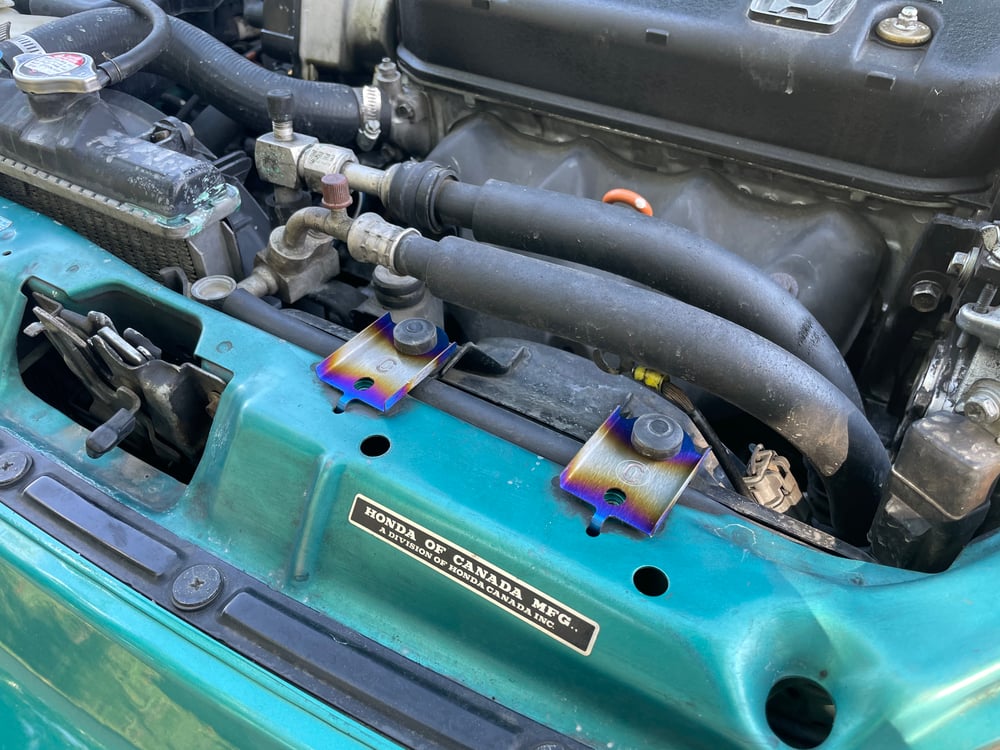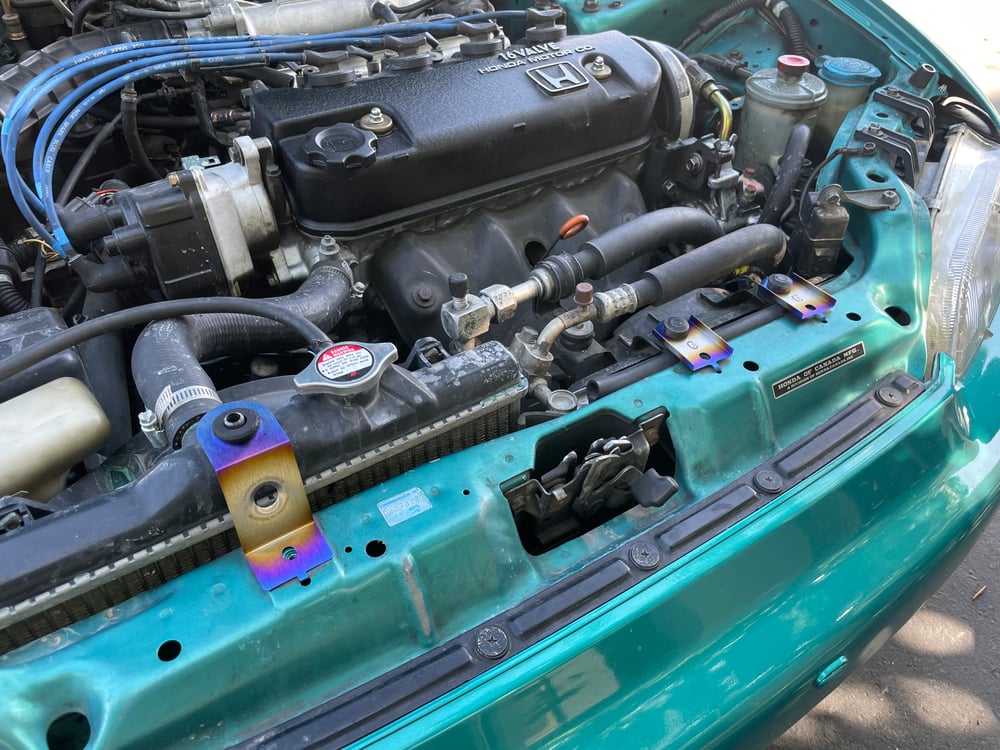 We love the A/C in our vehicle and if you live in a warmer state like us (California) then you would want to enjoy driving on those summer days. Rock the AC inside with our titanium AC bracket(s).
These are direct replacement to your oem bracket(s). They are lighter, better looking, and will last a lifetime without rusting like the OEM one.
Each bracket comes with titanium bolts to replace your rusted OEM one.
OEM rubber will need to be used.
Fitment:
- all 92-95 Honda Civic. (Comes in pair)
- all 96-00 Honda Civic.
Free shipping in the US.
International customer please email us for shipping quote: [email protected].
California Proposition 65 Warning
If you are unsure of your sizing or fitment drop us a Dm on IG @chasingjs or email us before ordering.
***Please note that titanium and its color is a form of raw metal so we advise that you do not use any cleaner with hydrochloric acid to clean your titanium as it will remove its color.
Click here for step-by-step video How to care for your titanium: )
Picture are for reference: Titanium coloring is not a paint or pigment dye so at time the colors might not be as vibrant, titanium coloring is a natural metal process. We do try our best to get it as bright and colorful as possible. As every piece of titanium has it own characteristics.