Honda Civic Type R (FK8 and FL5) Titanium Engine Coil Cover. P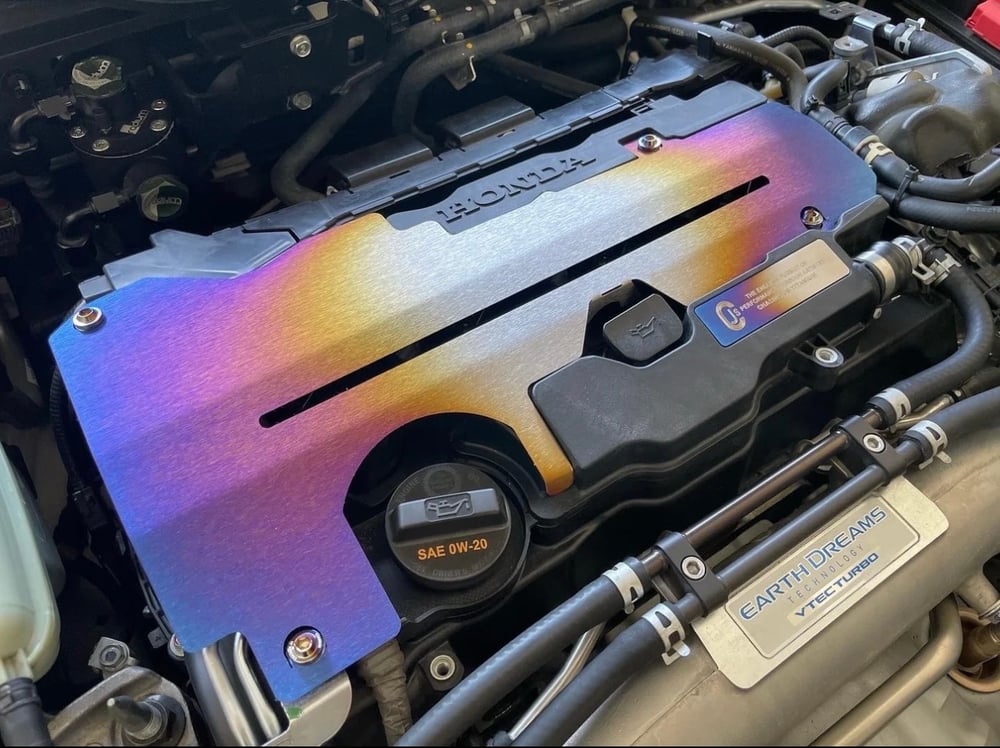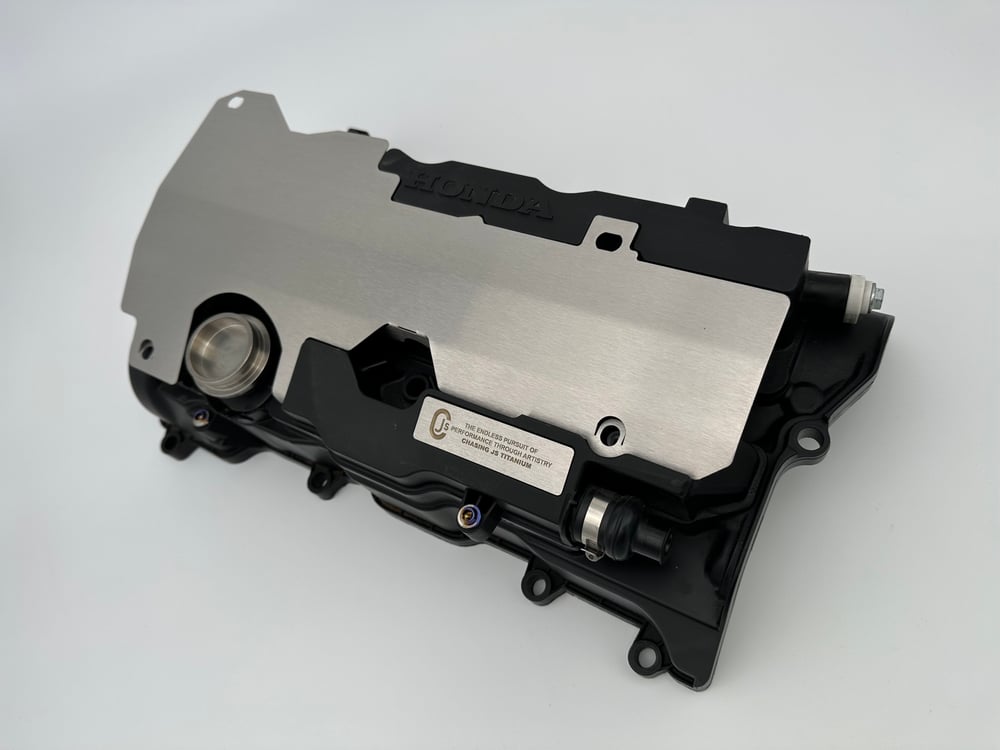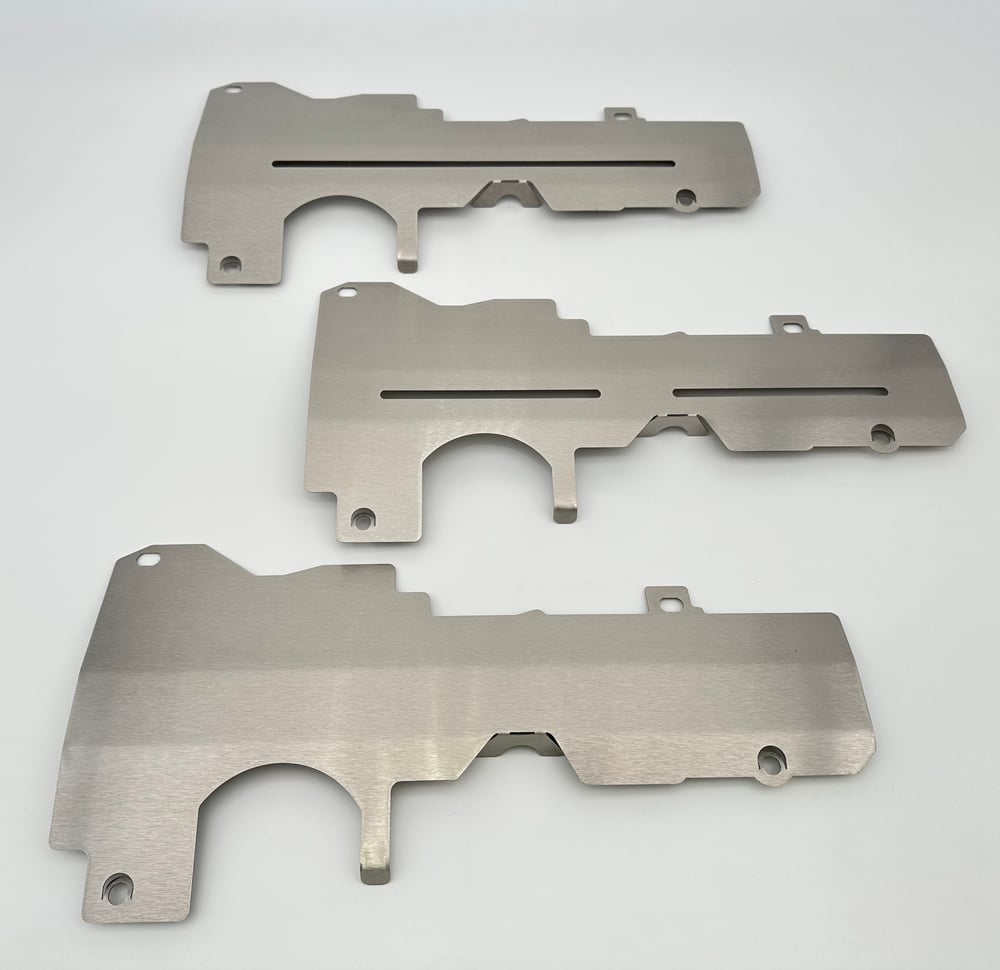 Titanium mounting hardware and CJS badge are included with coil cover purchase!
These are proprietary and copyright designs of Chasing JS, copyright 2022.
DISCLAIMER: In an effort to preserve the Ghost/Raw finish of your Chasing JS titanium cover, we have applied a clear treatment coating that, if additional color treatment is applied retroactively, will ADVERSELY AFFECT THE LOOK of your cover. Chasing JS is NOT liable for damages to your Ghost/Raw finish cover if color treatment is applied.
Fits:
-All Fk8 10th gen Civic Type R.
- All 10th gen Accord 2.0T sport.
- 2023 FL5 Civic Type R.
Made from pure USA mill titanium aerospace grade
Designed in CAD
Precision cut
Diamond brushed
CNC formed
Designed and engineered on 1mm thick certified titanium for light weight performance.
Comes with:
1x titanium engine cover.(line or blank design)
1x titanium badge.
4x spacers
4x poly clear anti vibration washers
4x titanium bolts
Click here for step-by-step install video
Designed and manufactured in California.
Free shipping in the United States. International customer, please email us at [email protected] for shipping quote.
California Proposition 65 Warning
***Please note that titanium and its color is a form of raw metal we advise that you do not use any cleaner with hydrochloride acid to clean your titanium as it will remove its color. We do not warranty the damages to the coating once the product are installed, used, or washed.
Pictures are for reference: Titanium coloring is not a paint or pigment dye so at times, the colors might not be as vibrant. Titanium coloring is a natural metal process. We make every attempt to get it as bright and colorful as possible, but please note every piece of titanium has its own characteristics.
Click here for step-by-step video How to care for your titanium: )