Honda Civic Type R (FK8/FL5) /Accord/civic 2.0T and 1.5T (10th gen)Titanium Valve Cover Bolt Kit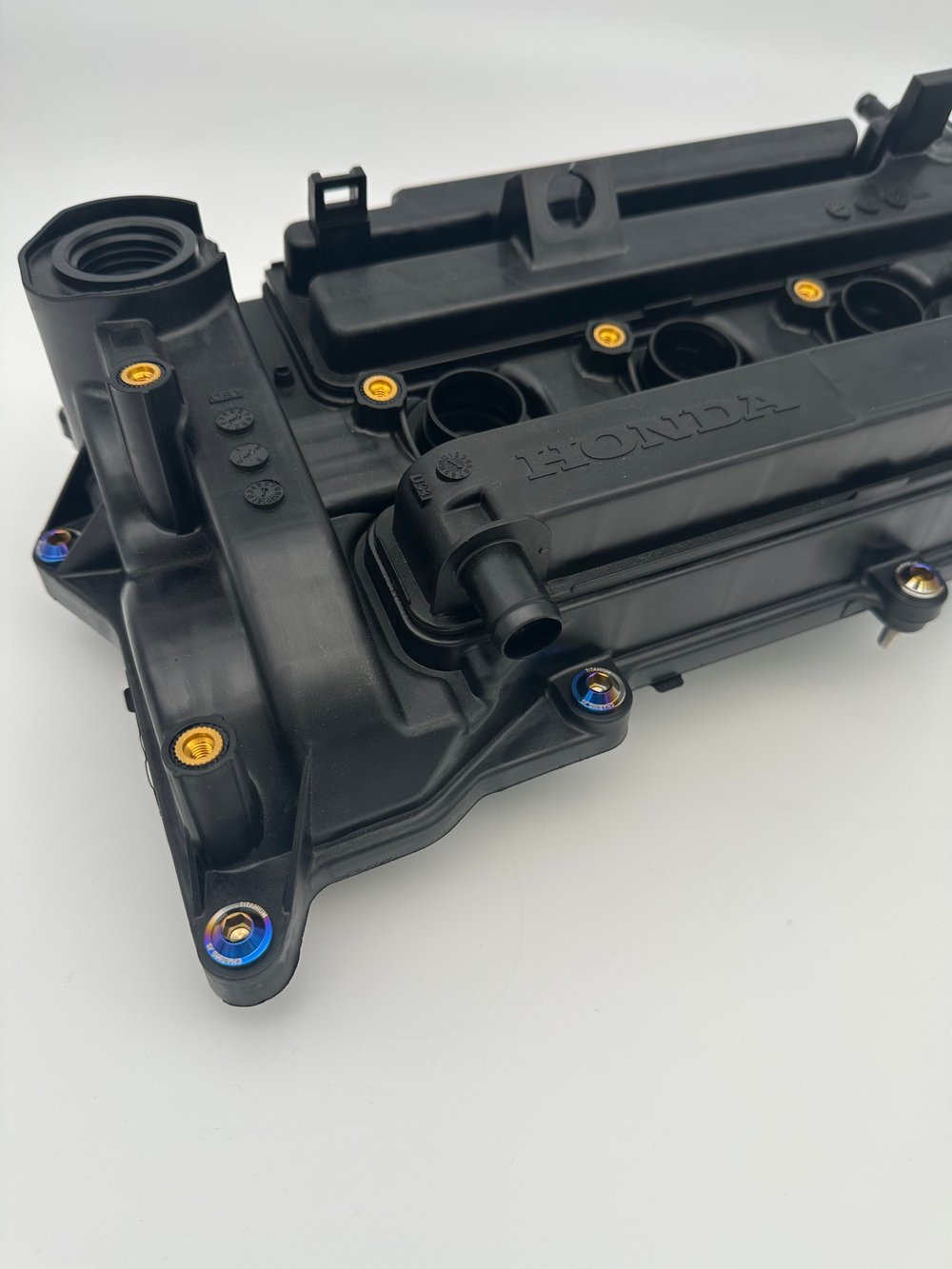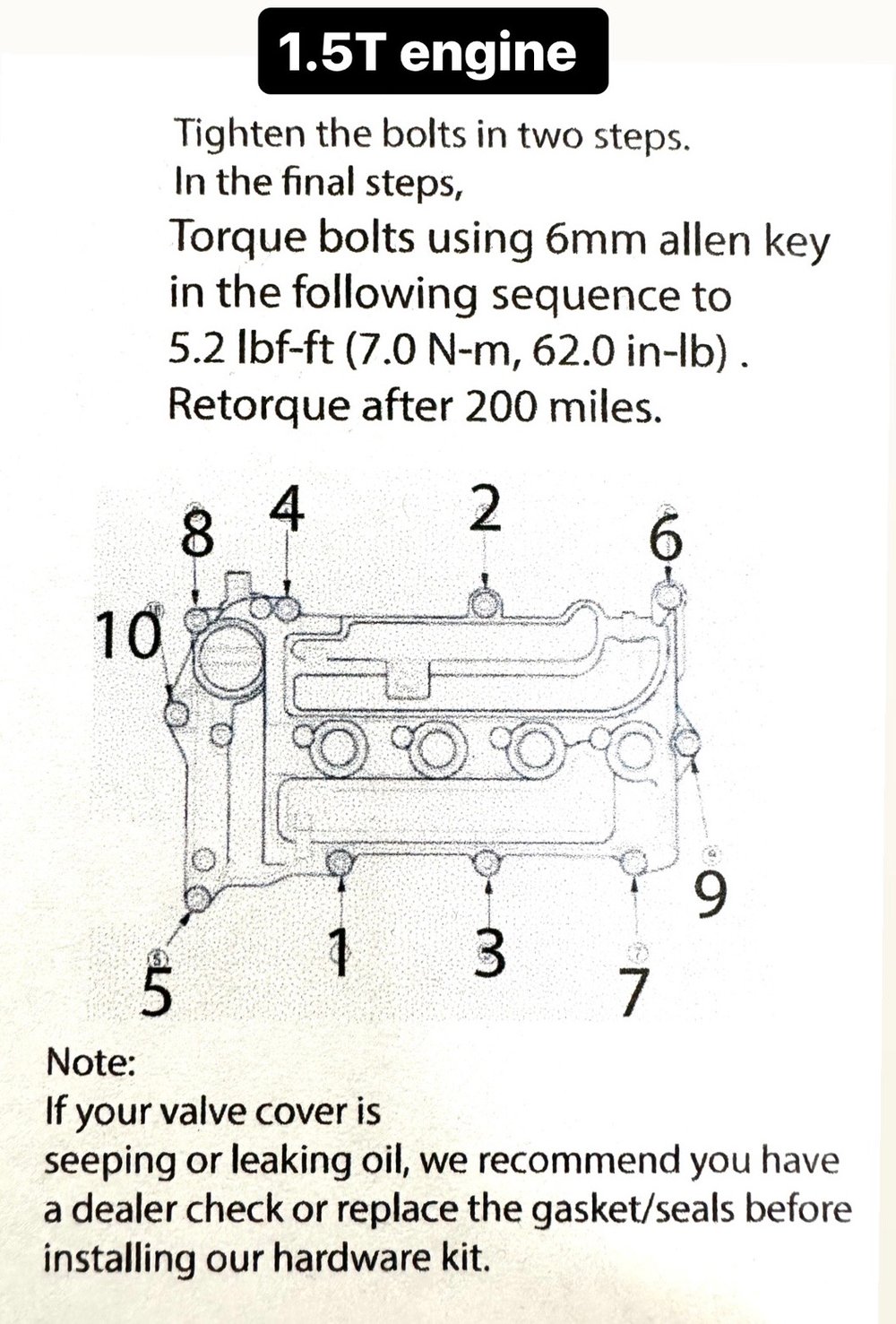 Note: The FK8 and 2.0T Accord valve cover seals are known to seep or leak a bit of oil. If your valve cover is seeping or leaking oil, we recommend you have a dealer check or replace the gasket/seals before installing our hardware kit.
Torque bolts in the following sequence to 5.2 lbf-ft (7.0 N-m, 62.0 in-lb) .
Retorque after 200 miles.
You guys have been asking and now we've answered. Those OEM bolts can definitely kill the look of that clean bay.
Our titanium engine valve cover bolt kit gives you the finished look that your bay is missing.
Includes:
10 titanium engine valve cover bolts.
Bolts use 6mm Allen.
Free shipping in the US, international customer please email [email protected] for shipping quote.
***Please note that titanium and its color is a form of raw metal. We advise that you do not use any cleaner with hydrochloric acid to clean your titanium as it will remove its color. We do not warranty the damages to the coating once the product are installed, used, or washed.
Pictures are for reference: Titanium coloring is not a paint or pigment dye so at times, the colors might not be as vibrant. Titanium coloring is a natural metal process. We make every attempt to get it as bright and colorful as possible, but please note every piece of titanium has its own characteristics.
How to care for your titanium:
https://www.instagram.com/s/aGlnaGxpZ2h0OjE4MTExMzQ0MTU4MTU5NTE2?story_media_id=2377351854752204127&igshid=YmMyMTA2M2Y=