FK8 Civic Type R Washer Fluid Cap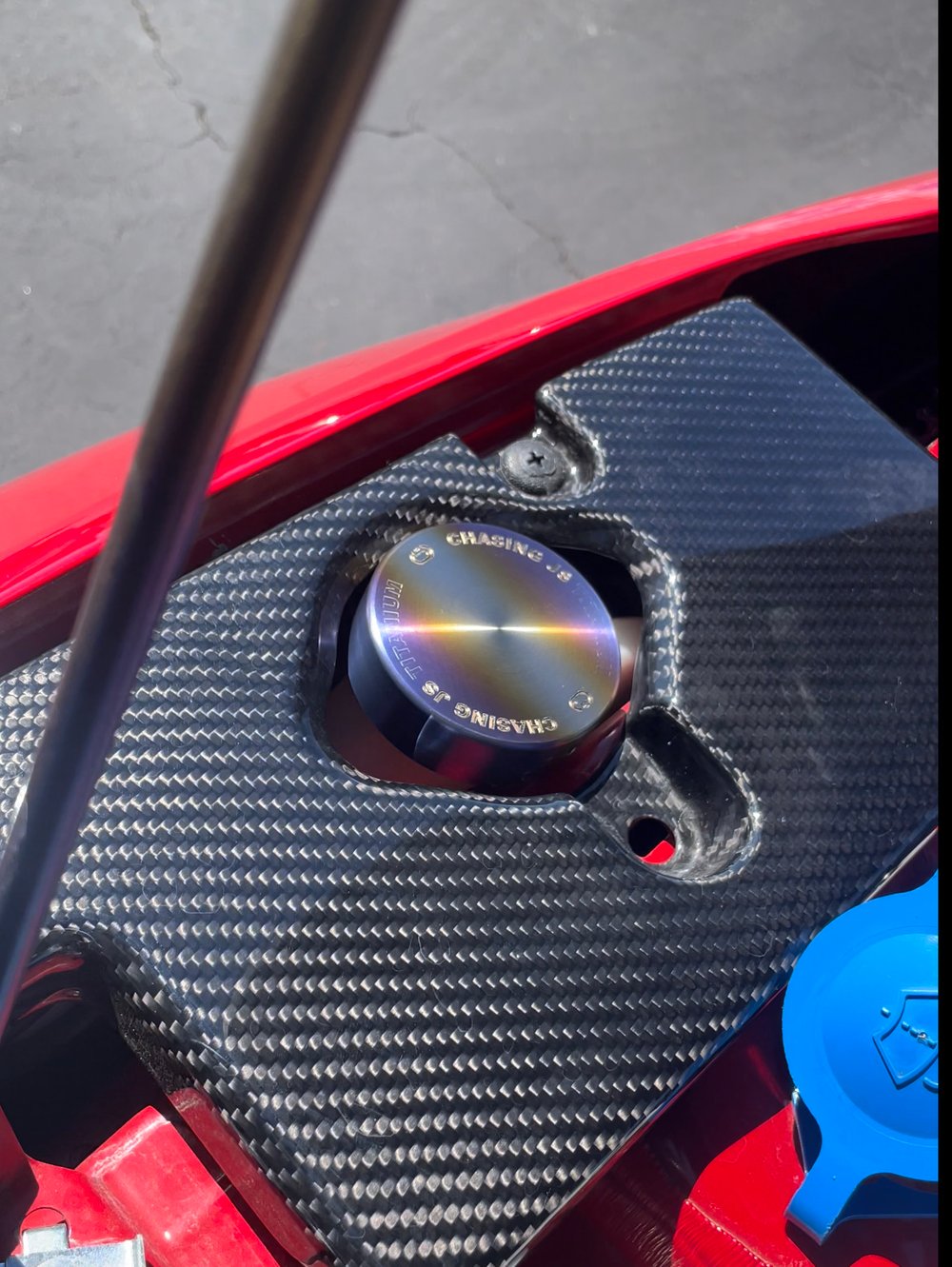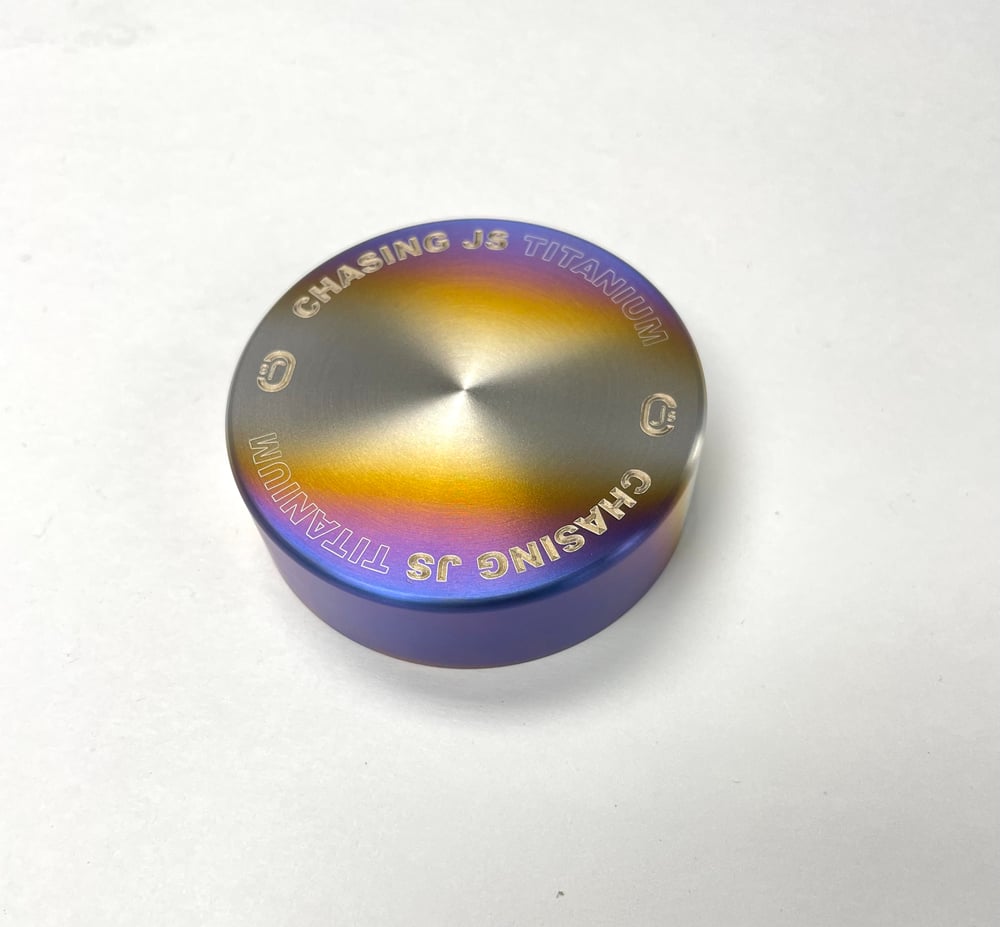 Our titanium lid cover is designed to replace the oem blue washer fluid reservoir lid. Our proprietary o-ring design helps keep the titanium cap in place. The perfect addition to complement a Chasing JS bay.
Does not fit 10th gen Accord.
Machined from a solid block of certified aerospace forged titanium.
Package comes with:
1x titanium cap.
1x O-ring.
Available cap options:
- titanium gradient color.
- titanium ghost (brushed raw, non-color).
Install video:
Click here for step-by-step install video
If you are unsure of your sizing or fitment drop us a DM on Instagram @chasingjs or email us before ordering: info@chasingjs.com
Free domestic shipping within the US.
Designed and manufactured in California.
International customers please email us for a shipping quote: Info@chasingjs.com
California Proposition 65 Warning.
https://shop.chasingjs.com/disclaimer
***Please note that titanium and its color is a form of raw metal; we advise that you do not use any cleaner with hydrochloric acid to clean your titanium as it will remove its color. We do not warranty the damages to the coating once the product is installed, used, or washed.
Pictures are for reference: Titanium coloring is not a paint or pigment dye so at times, the colors may not be as vibrant. Titanium coloring is a natural metal process. We always try our best to get it as bright and colorful as possible but please note every piece of titanium has its own characteristics.
Click here for step-by-step video How to care for your titanium: )