10/11th Gen Civic Type R Titanium Cover (FK8 &FL5)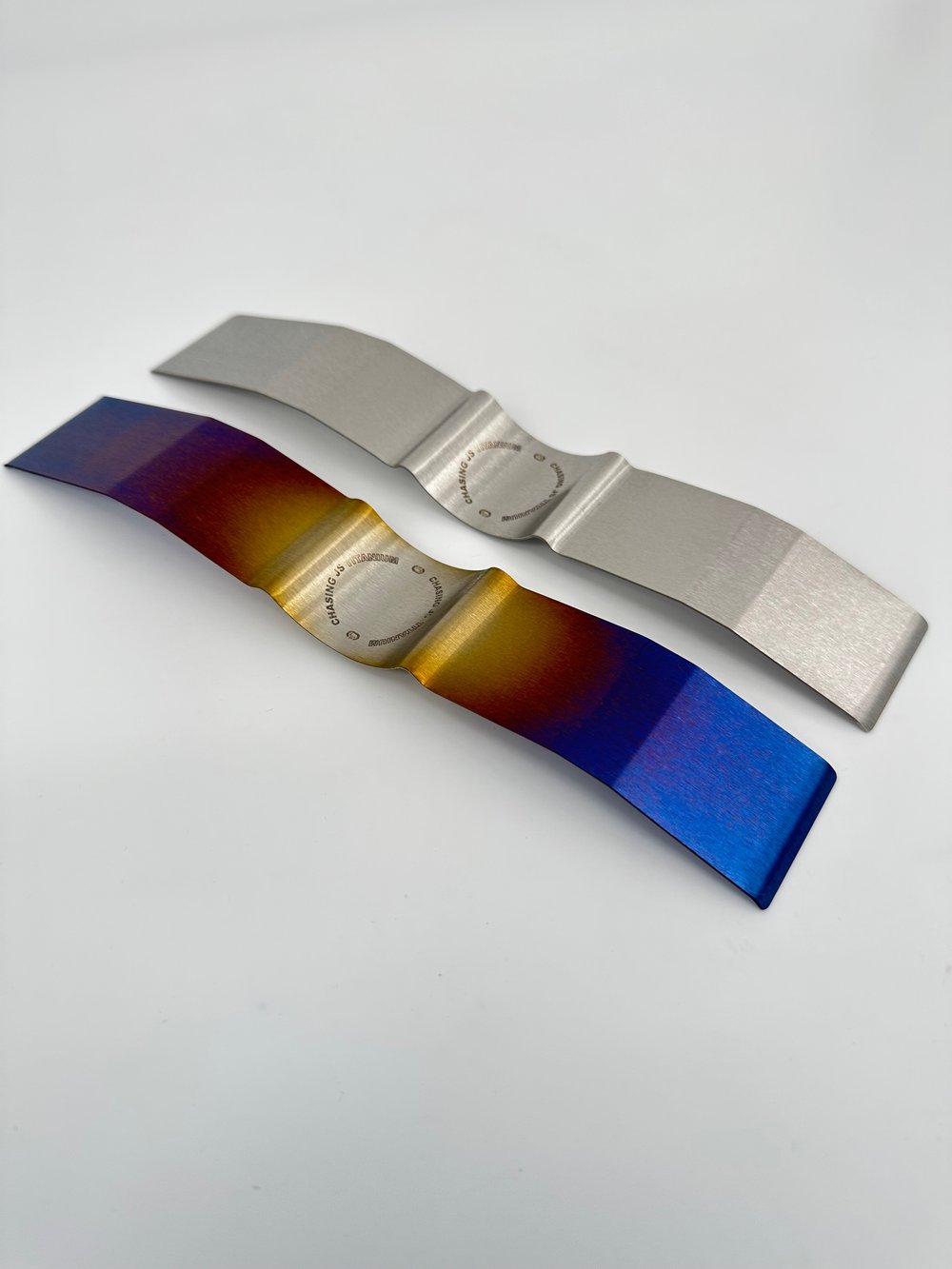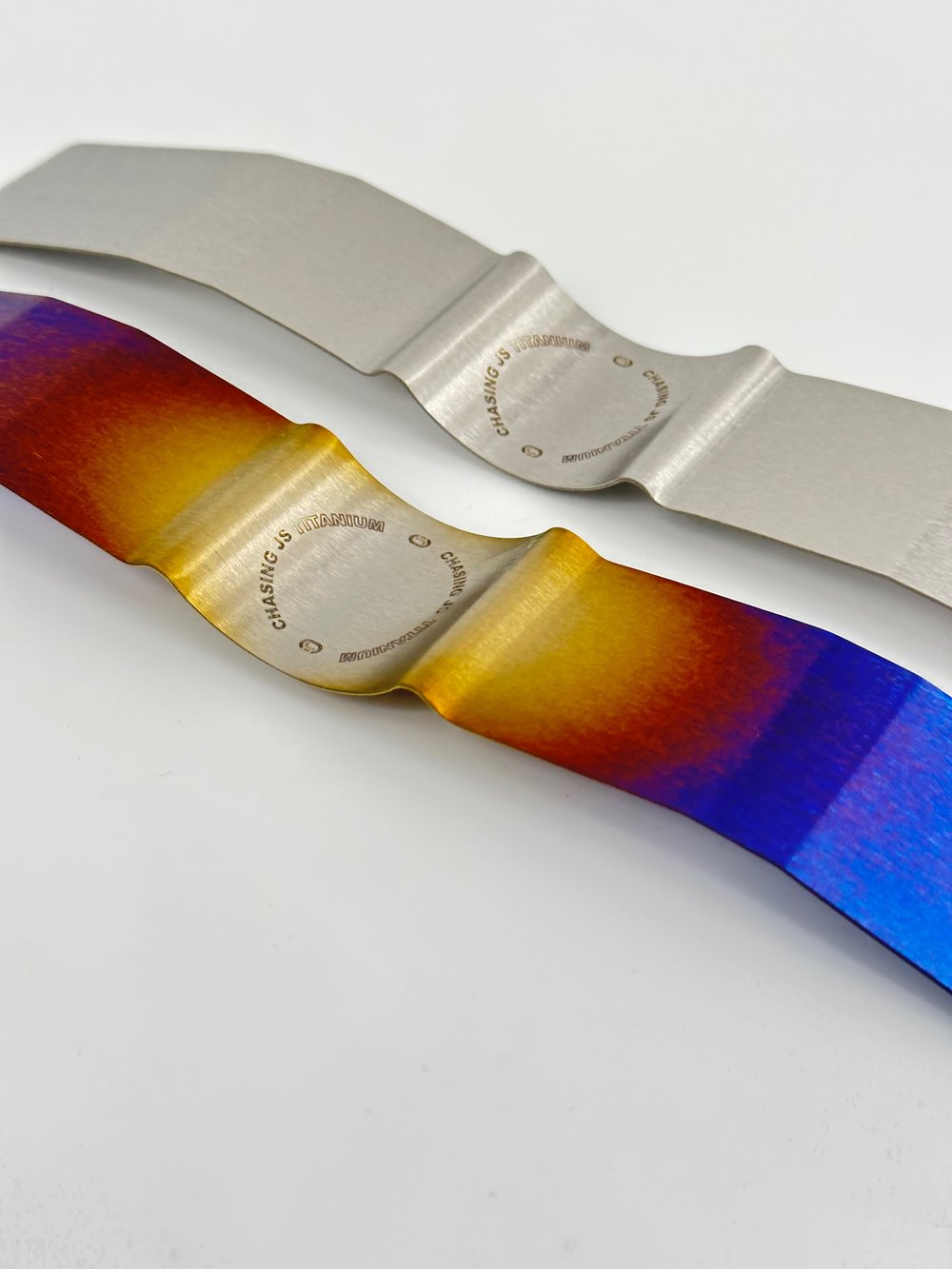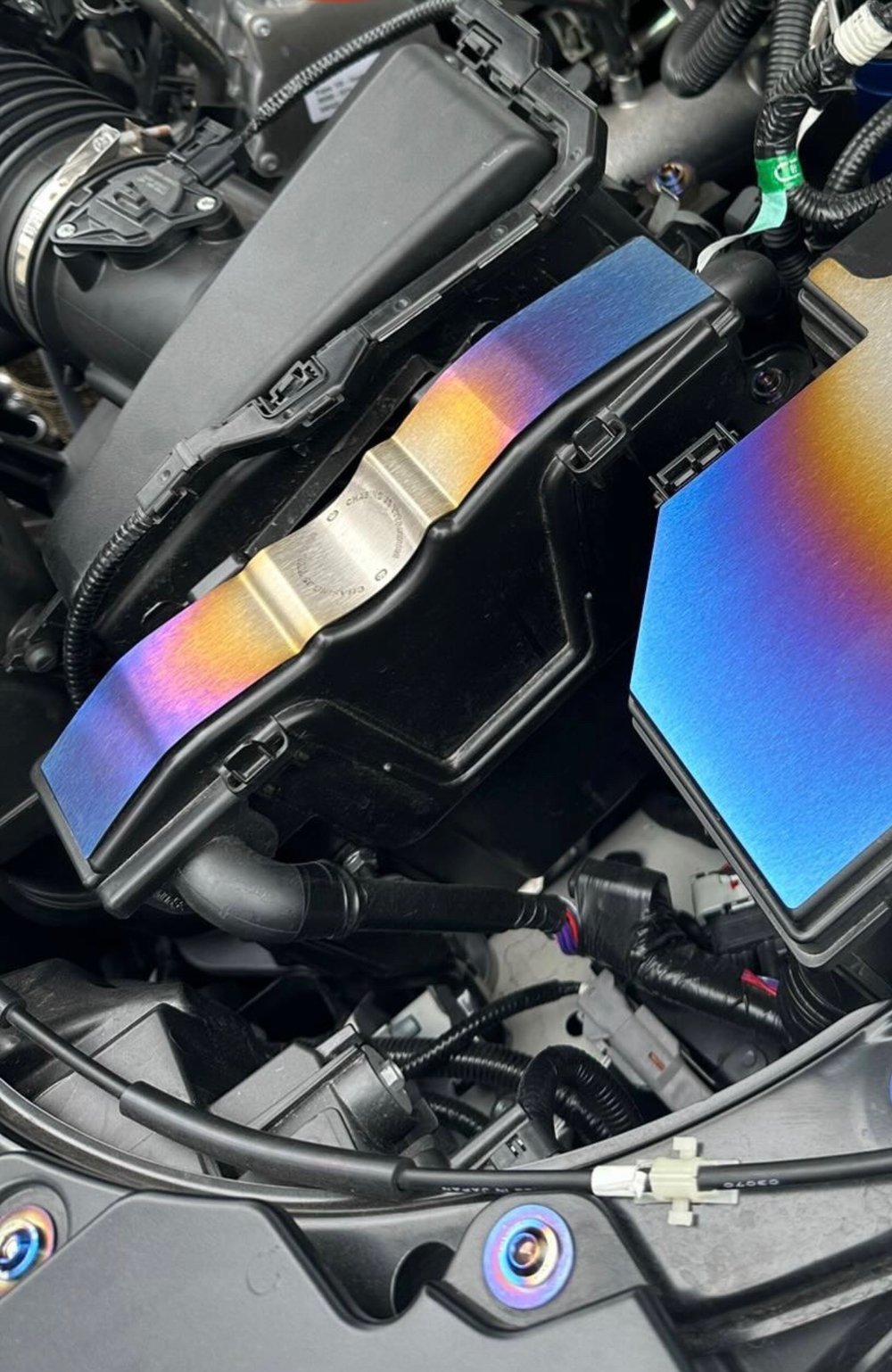 A little more fun for the #fk8 and #Fl5 Civic Type R guys! Engine bay titanium ECU cover.
Plate comes with double sided adhesive to attach on OEM engine plastic ECU cover.
Available design options:
-Blank or triple beams.
-"Ghost" raw non-colored.
Package includes titanium plate and double sided aerospace-grade adhesive. (Does NOT come with OEM black plastic ecu cover).
Designed and manufactured in California.
Free shipping in the United States. International customer, please email us at [email protected] for shipping quote.
California Proposition 65 Warning
***Please note that titanium and its color is a form of raw metal. We advise that you do not use any cleaner with hydrochloric acid to clean your titanium as it will remove its color. We do not warranty the damages to the coating once the products are installed, used, or washed.
Pictures are for reference: Titanium coloring is not a paint or pigment dye so at times, the colors might not be as vibrant. Titanium coloring is a natural metal process. We make every attempt to get it as bright and colorful as possible, but please note every piece of titanium has its own characteristics.
Click here for step-by-step video How to care for your titanium: )