Titanium oil dip stick for Mitsubishi EVO 8/9/X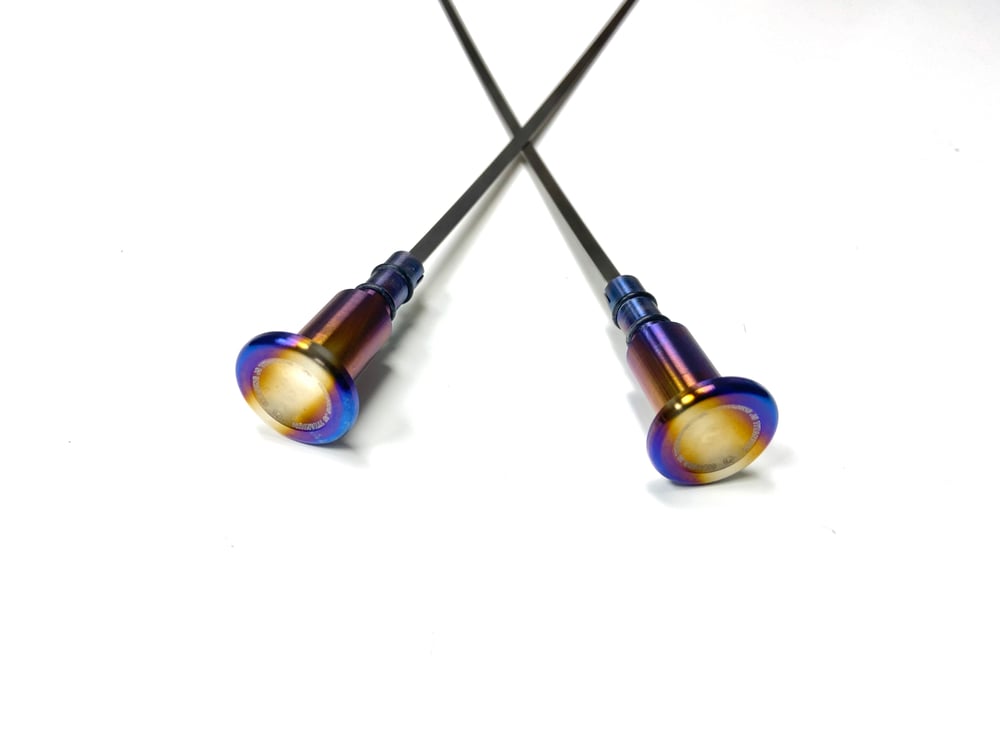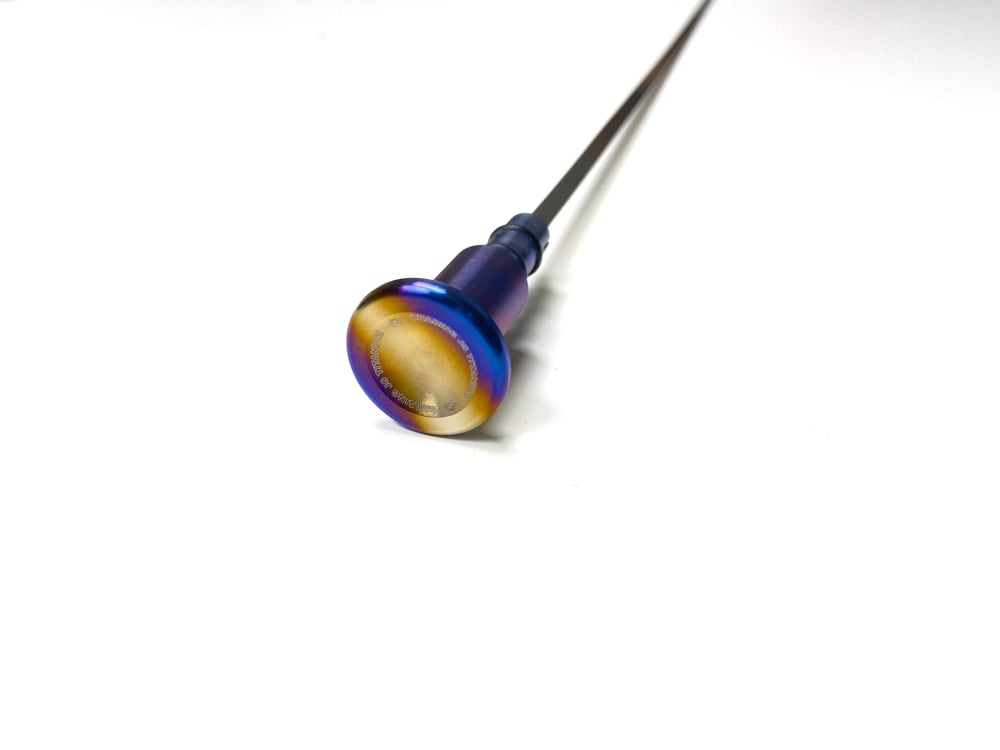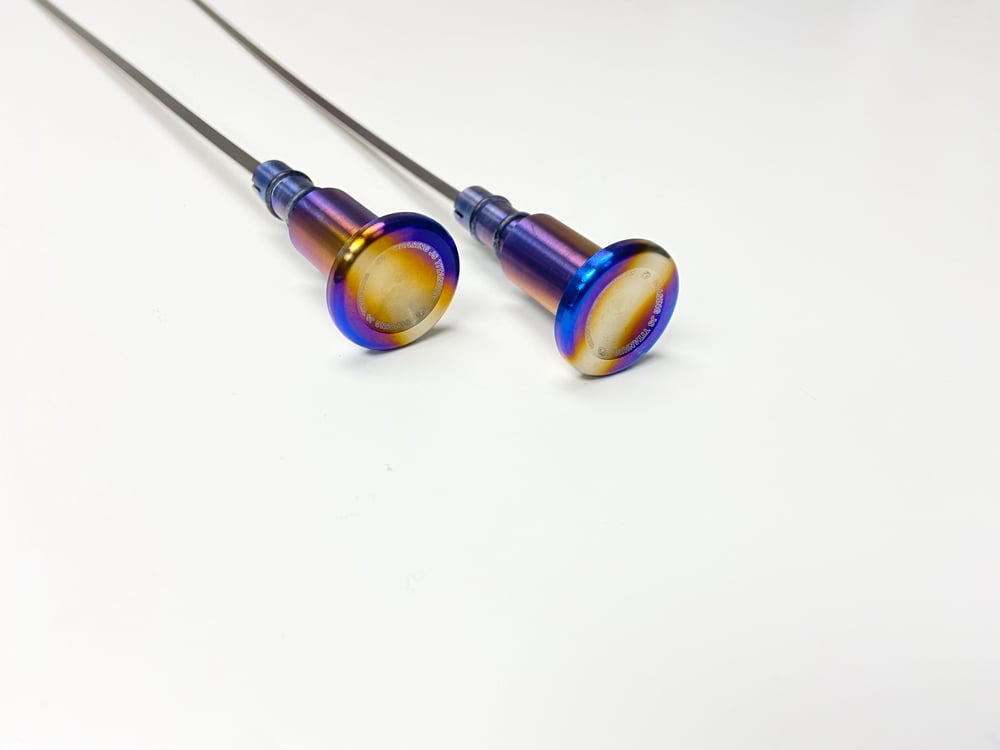 Please read carefully before ordering.
Dipstick oil level are marked to OEM spec.
We recommend putting a small bit of oil on the new dipstick o-rings, this will help with ease of first fitment.
Please choose between Evo 8/9 and Evo X.
International customers please email us for a shipping quote.
***Please note that titanium and its color is a form of raw metal; we advise that you do not use any cleaner with hydrochloric acid to clean your titanium as it will remove its color. We do not warranty the damages to the coating once the product are installed, used, or washed.
California Proposition 65 Warning.
https://shop.chasingjs.com/disclaimer
Picture are for reference: Titanium coloring is not a paint or pigment dye so at time the colors might not be as vibrant, titanium coloring is a natural metal process. We do try our best to get it as bright and colorful as possible. As every piece of titanium has it own characteristics.
Click here for step-by-step video How to care for your titanium: )